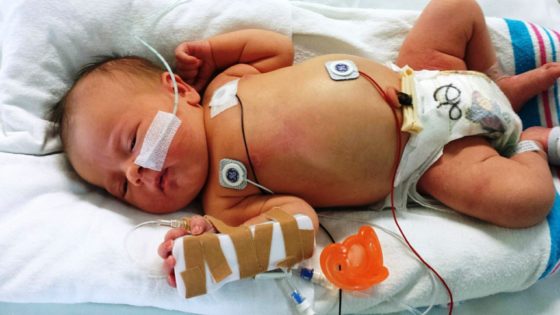 Birth Injury Attorney
The birth of a child is an exciting and hopeful time full of high expectations. However, when a birth injury occurs, those expectations can be washed away with feelings of fear, loss, hopelessness, and even anger. Birth injuries are physically trying for newborns and psychologically challenging for family members and loved ones. Ongoing medical bills for expensive medical treatment can drain a family financially. Birth injury lawyer Denise Bradshaw can help you recover economic and non-economic damages to help ease the financial hardships you may be facing.
Why Hire Birth Injury Attorney Denise Bradshaw to Handle Your Case?
At Bradshaw Law LLC, clients appreciate the one-on-one relationship with Nevada birth injury attorney Denise Bradshaw, as well as the multifaceted attention their personal injury case receives.
At our law firm, our birth injury lawyers communicate directly with our clients and keep them well-informed about the progress of their birth injury lawsuit. We understand that our clients are dealing with physical, financial, and emotional challenges. Our goal is to ensure their personal injury cases are resolved quickly, and with as little stress as possible.
Our personal injury law firm takes pride in providing top-notch legal services to our clients. Every client becomes a member of our family. Our personal injury attorneys take the time to sit down with families, answer their questions about their birth injury cases, and address their concerns.
Contact personal injury attorney Denise Bradshaw for a free, no obligation consultation. Our lawyers work on a contingency fee basis, and we don't charge upfront fees for birth injury cases, medical malpractice claims, and other types of personal injury lawsuits.
Types of Cases Birth Injury Attorneys in Elko May See
A birth injury occurs when damage is sustained before or during the birthing process. Often times, nerves are damaged and bones are broken. In some cases, babies can suffer catastrophic injuries or death. The most common types of injuries birth injury attorneys see include:
Cerebral Palsy – Cerebral palsy is a group of disorders that can affect sensation, muscle control, head control, walking, muscle tone, coordination, balance, and cognitive functioning.

The damage done to the brain that causes cerebral palsy cannot be reversed. However, it is not a progressive disorder, and does not get worse over time.

Cerebral palsy may be caused by medical negligence during the baby's delivery. Misuse of

forceps or vacuum extraction, or the brain being deprived of oxygen for too long, causes the vast majority of cerebral palsy cases.
Brain Injury

– Brain injuries can be catastrophic for families. Even when they are minor injuries, they frequently cause a significant impact of a child's life.

Infant brain damage

is a serious condition that affects millions of babies each year. The end result usually means that the baby may experience long-term, permanent neurological problems and a wide range of physical problems.

Infant brain damage can be caused in several ways, including oxygen deprivation, infant

jaundice, physical trauma suffered during labor and delivery, and infections in the mother's body.
Shoulder Dystocia

–

Shoulder dystocia

typically occurs during delivery when the baby's shoulders become stuck behind the mother's pelvic bone. Some of the medical risks caused by shoulder dystocia include nerve damage in the baby's shoulder, arms, and hands.

These injuries can cause shaking or paralysis, bruising of the mother's bladder, and lack of oxygen to the baby, which can cause catastrophic injury like brain damage or even death.
Parents May Have a Separate Claim in a Birth Injury Lawsuit
The parents may be able to file a separate medical malpractice claim to recover financial compensation for their own damages when their child suffers a serious injury during birth. Often times, birth injury cases can serious or permanent injuries that leave a child in need of 24/7 care, sometimes for the rest of their lives. Medical treatment for the injuries sustained can get expensive over a child's lifetime, and the need for continuous case often prevents parents from being able to work.
Fortunately, parents may be able to obtain financial compensation for their losses. They may be entitled to past and future medical expenses, and they may be able to recover their lost wages and other financial losses as well.
What Is the Deadline to File a Birth Injury Lawsuit?
In Nevada, the statute of limitations sets a time limit for when birth injury lawsuits may be filed. The statute of limitations that applies to birth injury claims is a bit more complicated than the stature that applies to personal injury claims because more variables impact the filing date.
Generally, a medical malpractice lawsuit must be filed within three years of the child's birth, or within one year of when the birth injury was discovered. The statute of limitations that applies to your birth injury case may be different, however.
For instance, if your child suffered brain injuries at the hands of a medical professional, the time limit to file a birth injury lawsuit is extended until the child reaches 10 years of age.
If the medical provider concealed an act, medical error, or omission that caused the birth injury, the time limit is tolled during that period.
Since time limits may vary, it's important to speak to a birth injury attorney to determine how long you have to file your birth injury lawsuit. If you fail to take legal action before the statute of limitations expires, you may lose your right to recover financial compensation for your child's medical bills.
Our birth injury lawyers in Elko can help protect your right to obtain compensation for any past and future medical expenses and other financial losses your family has endured.
Who May Be Liable for Birth Injuries?
Determining who is liable for a birth injury can be a complicated question to answer, as there are multiple parties that can be responsible for medical errors that cause harm to your child during birth.
A birth injury claim falls under medical malpractice. However, medical doctors aren't the only ones that can be held liable in birth injury cases. Other liable parties may include the hospital, nurses, or other medical professionals involved in the birthing process. Drug companies may also be held liable if a medication they produce caused a birth injury. Knowing who to sue in a birth injury lawsuit helps you get the compensation you deserve for your medical expenses.
Why Should You Hire A Birth Injury Attorney?
It's important to hire lawyers when medical malpractice is suspected of causing serious injuries. Filing birth injury lawsuits can be more complicated than handling a personal injury claim because extensive medical records and the opinion of medical experts will be required to prove liability.
How Will a Birth Injury Lawyer Help with My Case?
An attorney, once retained, will improve your chances of getting the compensation you need to help pay for your baby's medical expenses. Birth injury lawyers will investigate your claim to determine whether your child sustained injuries because of the negligence of a medical professional. Your birth injury lawyer will also look at relevant medical records to determine liability in your case.
Once any evidence has been gathered, your birth injury lawyer will consult with a medical expert to determine whether medical malpractice has occurred. If you have a valid birth injury claim, your attorney will negotiate with the insurance company to help you recover a fair settlement.
If settlement negotiations are unsuccessful, our birth injury law firm will bring your case before the judge and jury and let them decide.
How Much Does it Cost to Hire a Birth Injury Attorney in Elko?
Birth injury attorney Denise Bradshaw offers a free consultation to ensure that victims have access to the answers they need when birth injuries cause substantial harm to their children. She also takes birth injury, medical malpractice, and personal injury cases on a contingency fee basis. This helps lessen the financial burden on families who are filing a birth injury lawsuit.