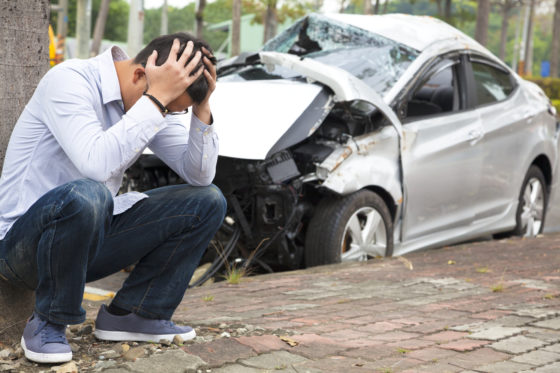 Houston Personal Injury Attorney
Did you suffer a serious injury that was caused by someone else's negligence, recklessness, or malicious behavior? Houston personal injury attorney Denise Bradshaw can help you recover the money you need to pay for your medical bills and lost wages. At Bradshaw Law, LLC, our mission is to provide top quality legal representation to the people of Texas. We're a small Houston personal injury law firm that delivers big results. 
When you hire personal injury lawyer Denise Bradshaw to handle your Houston personal injury case, you'll notice the difference between our law firm and other local personal injury attorneys right away.
Our Personal Injury Clients Are Our #1 Priority
Houston personal injury lawyer Denise Bradshaw only represents injury victims, and our law firm puts the needs of our clients first. When you retain our personal injury law firm to handle your personal injury claim, we promise to treat you and your family with respect, address your concerns, and work to protect your best interests. You won't find Denise representing faceless insurance companies or large corporations. Our law firm is dedicated to serving the PEOPLE of Houston, TX.
Our Personal Injury Law Firm Has the Resources to Help You Win
When you hire Houston personal injury lawyer Denise Bradshaw, various parties will become part of your team. You'll gain access to our large network of resources that can help make coping with your personal injuries, and getting through the legal process, more doable. You'll have top medical experts, accident reconstructionists, vocational specialists, and our law office on your side throughout the duration of your case.
Personal Injury Lawyer Denise Bradshaw Won't Back Down
Many Houston personal injury lawyers have little to no experience in personal injury litigation. They negotiate with insurance companies and other liable parties, and often accept settlement offers that are far less than what their clients' cases are worth. Since approximately 90% of personal injury cases in Houston, TX and throughout the United States are settled out of court, finding a personal injury lawyer like Denise, who has extensive personal injury trial law experience, is rare. If the insurance company fails to offer you a fair settlement for your losses, Denise will bring your personal injury, medical malpractice, or birth injury case before the Judge and the jury, and fight for your rights in court.
How Can Houston Personal Injury Lawyer Denise Bradshaw Help You Win?
Without an experienced personal injury attorney on your side, your chances of winning fair compensation for your losses are slim. In fact, most injured victims who handle their own cases without getting legal advice or personal injury representation don't even recover enough compensation to pay for their current and future medical bills and lost wages. According to recent studies, however, people who hire personal injury lawyers recover up to three times more in personal injury claims and lawsuits.
Personal Injury Attorney Denise Bradshaw will Deal with the Insurance Company for You 
Insurance companies are in it to win it. Their priority is protecting their own bottom line, not your wellbeing, your family, or your future. As a result, their representatives are known to befriend injured victims, and then pressure them to accept unfair settlements once they've gained their trust.
Personal injury attorney Denise Bradshaw is familiar with the unscrupulous way of insurance companies in personal injury cases. When you hire Denise for your Houston personal injury case, she will deal with the insurance company on your behalf. Denise will negotiate with their representatives and attorneys, review any settlement offers, and ensure you receive fair compensation for your losses.
Personal Injury Lawyer Denise Bradshaw will Identify All Liable Parties 
One of the biggest mistakes plaintiffs make in personal injury lawsuits is failing to identify all sources of recovery. It's common, for example, for people who suffered injuries in car accidents, truck accidents, and other motor vehicle crashes to only sue a single at-fault driver, or only file a personal injury claim against one insurance policy. Since recovery is usually limited to the size of the policy, victims miss out on thousands of dollars in available compensation.
Personal injury attorney Denise Bradshaw will evaluate your case, review the evidence, and may even work with investigators or accident reconstruction specialists to identify all parties who may have contributed to your personal injury accident. Victims of car accidents that involve multiple drivers, for instance, may be able to recover compensation from numerous at-fault drivers and their insurance companies, an employer or trucking company, or even a motor vehicle manufacturer.
Personal Injury Lawyer Denise Bradshaw Will Represent You in Court 
Insurance companies and large corporations in Houston, TX employ teams of attorneys to defend personal injury lawsuits like yours. If you don't have a local personal injury attorney on your side, you'll be forced to face these professionals in court on your own. Most of the time, people who head to trial without a personal injury lawyer never follow through with personal injury litigation, they miss important opportunities to prove fault, or their personal injury cases are dismissed entirely.
Houston personal injury lawyers level the playing field in personal injury cases that go to trial. When they have experience in personal injury trial law, and the processes of Houston, TX courts, personal injury attorneys significantly increase your chances of winning your case.
Contact Houston Personal Injury Attorney Denise Bradshaw to Get Started with Your Recovery 
If you suffered injuries because of someone else's negligence in Houston, TX, the person who caused your accident is legally responsible for paying for your resulting medical bills, lost wages, and pain and suffering. Contact Houston personal injury attorney Denise Bradshaw, and let our law firm make sure they pay.
Get your free consultation today. We won't charge you any attorney fees until we win your case.