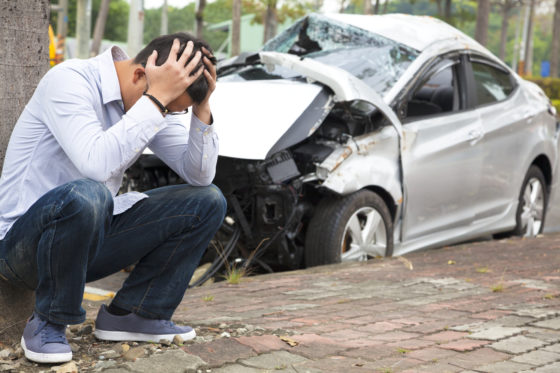 Elko Car Accident Lawyer
Were You Injured in a Car Accident?
At Bradshaw Law LLC, Elko car accident attorney Denise Bradshaw guides car accident victims through their legal and life challenges to ensure they do not go through the claims process alone. Serving surrounding areas in Elko for almost 25 years, Denise utilizes her life experience to successfully represent clients through the challenging legal situations involving car accidents.
Representing Victims Through the Auto Accident Claim Process
Denise helps victims of car accidents navigate the auto accident claim process. She negotiates with insurance companies, and obtains medical records and other important documentation needed to support your claim. It is essential to contact the Elko, NV car accident lawyers at Bradshaw Law, LLC immediately after a car crash to ensure your rights are protected. Car crash victims are often shaken up, distressed and seriously injured. Having an experienced personal injury attorney on your side can greatly reduce the stress of the car accident claim process. Denise pursues the maximum compensation for the victims involved.
When Negligent Drivers Cause Crashes in Elko, Nevada, We're Here to Help
The primary cause of car accidents is negligence. Driving is a job that requires the driver's full attention at all times. Even the smallest distractions, like changing the radio station or answering a phone call, may result in dangerous or deadly consequences. Distracted driving is dangerous, as it takes away from the focus required to drive safely.
Other common causes of car accidents in the Nevada area include:
Texting while driving

– With the rise in cell phone usage, it's no surprise that texting while driving is a common cause of a car accident. Even so much as reading a text while driving can have deadly consequences. Texting while driving distracts the driver and takes his or her eyes off the road, creating a hazard.

Speeding

– Speeding is one of the most common causes of a car accident. Speeding makes it difficult for drivers to react to sudden hazards and changes in a safe and timely manner. A person going over the speed limit can cause a car accident because he or she doesn't have the time and space to stop or avoid another vehicle on the road.

Disobeying traffic signs

– Ignoring traffic signs, such as stop signs and do not enter signs, disrupts the flow of traffic, increasing risk of a car accident. Disobeying traffic signs is a form of reckless driving, as it puts other drivers at risk, as well as the reckless drivers themselves.

Drunk driving

–

Driving under the influence of drugs

and alcohol is prohibited. A driver who has consumed alcohol or illegal substances is dangerous, especially to other drivers. Being under the influence has major effects on your attention span, reaction timing, and other mental functions.
Car crashes are inevitable. You can be the safest driver in Nevada, but you cannot avoid encountering reckless drivers. Wearing a seat belt may reduce your injuries, but cannot prevent them from happening.
Elko car accident lawyers help victims get compensated for their damages and injuries when a reckless driver causes a crash. Car accident attorneys work to make sure you're treated fairly, and that you get the compensation you need for medical expenses and lost wages.
Steps to Take After an Accident
The first steps taken after a car accident can have a significant impact on your claim. From seeking medical attention, to gathering the right evidence and hiring a car accident lawyer, making the right decisions can help preserve your right to a fair settlement. 
After a crash, car accident victims should take the following steps toward building a strong claim:
Stay at the Scene
If you flee the scene of an accident, you run the risk of being charged with a hit-and-run, jeopardizing your right to financially recover. Even if you think you were partially responsible for the accident, you should remain at the scene to check for injuries, report the accident, exchange information, and collect evidence.
Check for Injuries
Check yourself, your passengers, and other involved persons for injuries. If injuries are severe, seek emergency medical treatment. Otherwise, victims should seek medical attention as soon as possible, even if injuries are not readily apparent. A car accident injury may not appear for days or week after the crash, but can still be life-threatening. Additionally, seeking medical attention creates documentation of your injuries that can be used when you file a claim.
Contact 911
Once you have checked yourself and others for injuries, call the authorities to report the accident. Reporting an injury accident isn't just a legal requirement; it produces essential evidence in the form of a police report. A police report will include witness statements, a description of the crash, and the officer's preliminary hypothesis regarding fault.
Gather Evidence
A police report is only one of many essential pieces of evidence in a car accident claim. In addition to the report, victims should take pictures of the accident scene, acquire traffic camera footage, collect eyewitness contact information and statements, and exchange contact and insurance information with the other driver. Medical records, hospital bills, and wage statements are additional pieces of evidence that can help provide proof of the damages you suffered.
Contact a Car Accident Attorney
Unrepresented car accident claims are less successful than those filed with the help of an attorney. Either before, or directly after contacting your insurance company, retain a car accident lawyer to help represent your best interests in your claim.
How Is Fault Determined in a Car Accident?
Fault is determined using the evidence presented when a car accident claim is filed, or when a lawsuit is brought to the courts. Evidence that may be used to determine fault includes witness statements, the police report, and the testimony of car accident reconstructionists.
Nevada follows a "comparative negligence" fault structure when determining liability in a car accident case. This means victims of accidents can still recover damages, even if they are partially responsible for their crash. To recover damages, an accident victim must simply be 50% or less at-fault for the accident.