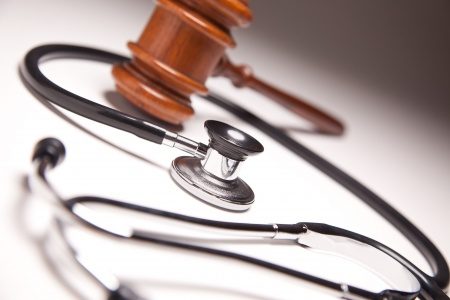 Medical Malpractice Lawyer in Elko, Nevada
If you feel you are a victim of medical malpractice, you may be entitled to financial compensation to cover medical costs, medical care, and loss of wages. Since medical malpractice lawsuits usually involve testimony from a medical expert, extensive reviews of treatment records, and experienced attorneys who are fighting for the other side, proving medical malpractice can be complicated. 
Medical malpractice lawyer Denise Bradshaw has the skills and knowledge needed to assist medical malpractice victims in obtaining compensation for injuries resulting from the negligence of medical professionals and other healthcare providers.
If medical errors caused you to suffer injuries, or your loved one suffered wrongful death, contact a medical malpractice attorney at Bradshaw Law for a free consultation.
Call (775) 738-7444.
What is Medical Malpractice?
Medical malpractice or medical negligence happens when a doctor, hospital, or another healthcare provider fails to provide the appropriate medical care, and a patient is injured or dies as a result. When seeking medical treatment or care for yourself or family, you trust the doctor and hospital to provide you with the right care. Unfortunately, some doctors, hospitals, and care facilities fail in their responsibility through negligence or mistakes.
What Do You Need to Prove in Medical Malpractice Claims?
If you are a victim of medical malpractice, there are certain things you will need to prove in order to have a case. This can often be difficult, as doctors and other health care professionals will do everything in their power to save their reputation and avoid paying damages. It's important to contact a law firm that focuses on the medical malpractice area of personal injury law for help with your case, so you can get the compensation you need to pay for your medical expenses.
Your medical malpractice attorney will have to prove that four elements exist. You'll need to show that there was a doctor-patient relationship between you and the health care professional in question. You will also have to prove the doctor or other healthcare provider failed to uphold the appropriate standard of care while treating you, that the doctor's actions caused you personal injury or illness, and that you suffered financial damages due to your doctor, hospital, or other health care professional's mistake.
What Are Common Examples of Medical Malpractice Cases?
Healthcare facilities, doctors, and other medical professionals are held to a certain standard of care when caring for a patient. This doesn't always mean, however, that a facility or medical professional is going to uphold that standard of care. When healthcare professionals deliver substandard care, a medical malpractice case may arise. Below are some examples of cases medical malpractice lawyers in Elko may see.
Birth injuries

– Birth injuries, such as Baby Bell's Palsy, where paralysis or weakness on one side of the face occurs in infants, are commonly caused by medical malpractice. The exact cause of Bell's Palsy is unknown, although medical experts think it may be caused by swelling of a nerve that controls muscle movement on one side of the face. Doctors may be hesitant in treating this through medication due to the fact that the medication may hurt the baby. Some birth injuries happen during pregnancy, and some happen during delivery or after birth. Regardless of their cause, birth injuries can make things difficult on the families and affected children.

Medication errors

– Medication errors occur when giving a patient the wrong dose or prescribing the wrong medication, which can cause irrevocable harm to that patient. Common types of medication errors are filling a prescription with the wrong medication, mistakes made while administering the drug, or failure to monitor the patient's reaction to the medication. These errors can be attributed to medical staff or pharmacists.

Surgical errors

– The most common surgical errors can be wrong-site surgeries, incorrect incisions, anesthesia errors, and foreign objects left in the body, such as surgical instruments. This can lead to damaged organs, extreme pain, severe infections or even death.

Brain injuries

– Traumatic brain injury or TBI happens when a bump, blow, or other head injury causes damage to the brain. TBIs can have a wide range of effects, and symptoms of a mild TBI may include headache, nausea, fatigue, problems with talking, and dizziness, while more a more severe TBI may cause loss of consciousness, persistent headache, vomiting, seizures, the inability to wake up from sleep, and a loss of coordination. Treatment and outcome depend on how severe the injury is, and it's important to get the right treatment for your TBI.

Hospital malpractice

– Hospital errors can happen for a number of reasons such as misdiagnosing, treating patients for the wrong medical conditions and ignoring safety guidelines such as washing hands, or not wearing PPE (personal protective equipment) properly. Not washing hands or not wearing PPE properly can cause disease and infection to spread from one sick patient to another that may have a weakened immune system, which could, in turn, cause complications and even death if not treated promptly.

Diagnostic errors

– Misreading tests, failing to properly evaluate patients' symptoms, and successfully ruling out all possible healthy conditions are common causes of diagnostic errors. Diagnostic errors are a leading cause of malpractice claims in the U.S.
These are just a few examples of medical malpractice cases. There are many more types of medical malpractice cases in Elko hospitals and doctor offices, so even if your situation doesn't fall under one of these categories, you may still have a case.
It's important to talk to a lawyer if you think you may have a medical malpractice case. A lawyer will be able to help you determine whether you have a case, and what to do next.
Why Hire a Medical Malpractice Lawyer?
Navigating a medical malpractice lawsuit in Elko can be challenging. Hospitals, doctors, and other such medical professionals will do everything in their power to dispute your claim, and they will have lawyers to back them up and help them protect their reputation.
Your experienced attorney will assist you by going over medical records, compiling statements from other medical experts, and taking your case to court to get you the compensation you need to cover medical expenses brought on by your injuries.
Medical malpractice can cause severe personal injury, physical and emotional suffering, and financial loss. Hiring medical malpractice attorneys significantly improves your chances of winning compensation for your losses through a medical malpractice claim or lawsuit.