Nevada DPS: 2019 Crash Data Revealed
POSTED ON September 5, 2019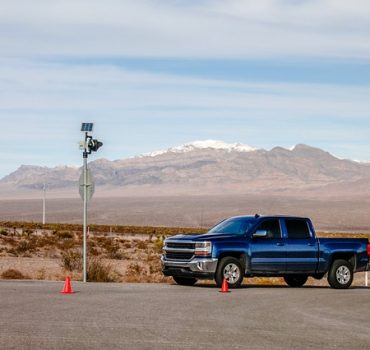 Crash data for 2019 indicates that Nevada has seen a decrease in the number of car accidents and traffic-related fatalities. However, auto collisions continue to be a significant hazard for drivers, passengers, and pedestrians throughout the state.
Crash-Related Fatalities in 2019
Thus far, there has been a decrease in the number of traffic-related fatalities in Nevada from 2018 to 2019. As of July of 2018, there were 170 fatal collisions resulting in 190 deaths. According to crash data for 2019, there were 144 fatal motor vehicle accidents, causing 147 deaths. The percent of fatal crashes has decreased by 15.29%, while the percentage of fatalities has dropped by 22.63%. In Washoe County, the number of fatal crashes increased by 10% while the number of deaths decreased by 8.33%.
Unrestrained Traffic Deaths
The preliminary data for 2019 indicates a 39.13% decrease in the number of unrestrained traffic fatalities from 2018. Seat belts help keep people safe and secure inside their vehicles. Without proper restraints, drivers or their passengers may be thrown from cars during collisions.  Getting ejected from a vehicle can result in serious injuries or death.
Substance-Involved Fatal Accidents in 2019
Based on data from the state's DPS, 2019 has seen a decrease in the number of substance-related traffic deaths as compared to 2018. The DPS reports a 24.44% decrease in traffic deaths involving alcohol, marijuana, or other such substances. The percent of alcohol-related fatal accidents has remained steady, at eight total for the 2018 and preliminary 2019 reporting periods. Fatal crashes involving marijuana have decreased by 66.67%, while traffic fatalities involving other drugs have increased by 60%.
Common Causes of Auto Collisions
There are numerous factors that commonly contribute to motor vehicle accidents resulting in serious injury or death for drivers, the occupants, or others. Some of the most common causes of auto wrecks in Nevada include:
Distracted driving
Speeding
Drinking and driving
Reckless driving
Tailgating
Failure to yield or to obey traffic signs and signals
Additionally, poor weather conditions may play a role in causing auto collisions. Poor visibility and slick or slippery roads may impede drivers' ability to see hazards that may affect the safe operation of their vehicles or cause them to lose control of their automobiles.