More Airbag Issues Erupt
POSTED ON December 7, 2017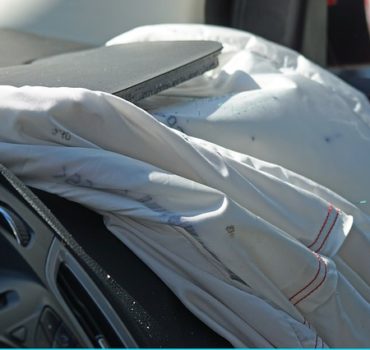 Motorists depend on airbags to keep them safe in automobile accidents, yet airbags are not created equally and some offer no protection to drivers and their passengers. Over the past few years, numerous car manufacturers have recalled vehicles due to defective airbags that can either deploy at random, fail to deploy in an automobile accident or cause personal injuries or wrongful deaths when they deploy.
Fiat-Chrysler is Among the Latest to Issue a Recall Announcement
This summer, Fiat-Chrysler recalled just under 364,000 Dodge Journey's and nearly 500,000 Fiat Fremont SUV's due to electrical issues that could cause the vehicle's driver side airbags to deploy without warning. The issue relates to potential chafing of the wiring harness located in the steering wheel that can cause the airbag to trigger.
In 2015, the company recalled more than 1.2 million Dodge Ram vehicles produced from 2012 to 2014 due to issues with both the side airbags and driver's airbags. The vehicle's side-airbags had a tendency to inflate the wrong position during collisions, and the driver's airbags could inadvertently deploy without warning. Such deployments can actually cause the types of automobile accidents including frontal collisions, rear-end collisions, and side impact collisions that these airbags are supposed to protect drivers and passengers from.
Not two months after Fiat-Chrysler announced the latest recall, Mazda announced a recall on the 2015 and 2016 Mazda 6 line. The recall affects 60,000 vehicles that have an electrical fault that can shortcircuit the airbag. If this occurs, the airbag will not deploy in an accident. This is a clear breach of an automobile manufacturer's duty of care that negligently placed drivers and their passengers at risk of injury or death and is a factor that an auto accident attorney in Nevada can use to pursue claims against the vehicle manufacturer for personal injuries or wrongful deaths.
Takata Remains King of Recalls
While vehicle manufacturers are recalling vehicles due to faults in vehicle design and construction, even more manufacturers have issued recalls related to Takata's 35-40 million airbags that were installed in vehicles manufactured by Toyota, Honda, General Motors, Tesla, Nissan, Mercedes, Mitsubishi, BMW, Chrysler, etc. In total, the recall affected vehicles produced by twenty different manufacturers. The airbags were recalled due to a defective inflator that explosively deploys causing serious injuries, and in at least several instances, wrongful deaths.