How Many People Fall from Carnival and Amusement Park Rides?
POSTED ON January 17, 2020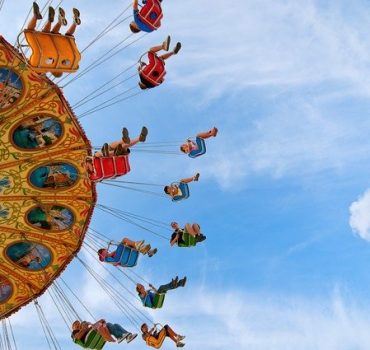 Each year, tens of thousands of people throughout the U.S. suffer injuries on carnival and amusement park rides; many as a result of falling. The U.S. Consumer Product Safety Commission estimates that amusement attractions, including fixed and mobile rides, inflatables, waterslides, and shopping mall and restaurant rides caused 42,329 injuries in 2018. Carnivals, fairs, and amusement parks are a popular entertainment source for people in Nevada. However, the fun may come to a frightening and often life-changing end when victims fall from rides.
Causes of Amusement Ride Falls
Falls and other amusement park ride accidents are caused by a number of factors. In some cases, these deadly accidents are caused by park owner or operator negligence. Poor maintenance could lead to mechanical failures that allow riders to fall. The employee running the ride may not have received adequate training on its safe operation and the potential hazards to watch out for. Defective safety features and ride design flaws, as well as actions on the part of ride passengers, may also result in falls from carnival and amusement park rides.
When another party's negligence contributed to their falls, those injured in amusement park accidents may have cause to seek compensation. Victims may recover damages for pain and suffering, medical bills, lost wages, and other economic and non-economic losses.
Common Carnival and Amusement Ride Injuries
Adults and children may experience a range of injuries after falling from an amusement attraction. Some falls result in less serious injuries, including bruises, cuts, and broken bones. Others, however, may leave people with severe brain, head, neck, or back injuries. Many rides are fast-moving and take passengers to significant heights. Consequently, the injuries suffered due to falls from such attractions may be fatal.
Just last year, for instance, a 10-year old girl suffered fatal injuries when she was ejected from a New Jersey amusement park ride called the "Xtreme." As cars spin and the ride rotates in the opposite direction, a lap bar is all that protects passengers. Although the accident is under investigation, the lap bars have a history of failing.
Staying Safe
Many amusement ride falls could have been prevented. Following posted safety instructions as well as those verbally provided by ride operators, reading warnings, and reconsidering taking the ride when medical conditions exist can help riders stay safe.