FDA Warns Against Anesthesia for Pregnant Women
POSTED ON November 22, 2017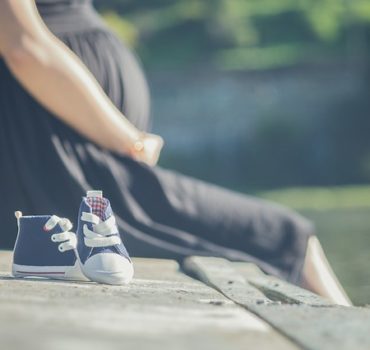 The use of anesthetic during the third trimester of pregnancy may pose significant, irreparable harm to the health and neurodevelopment of a child's brain. In December 2016, the Food and Drug Administration warned that repeated or long-term use of anesthetic could cause neurotoxic effects. This warning followed animal tests that showed negative effects in nonhuman primates who were exposed to anesthetics used in surgery and other procedures.
FDA Safety Advisory
The FDA's safety advisory requires manufacturers to include warning labels on 11 anesthetic and sedation drugs. These labels must warn users that three hours or more of exposure to these drugs can cause loss of nerve cells in the brains of a developing fetus. The advisory further states that a single, short-term exposure is unlikely to cause permanent harm. The FDA has stated that while pregnant women should forego elective surgical procedures that require anesthetic during pregnancy, the use of anesthetic during life-saving surgery should still be continued.
Obstetricians Dispute FDA Findings
The American College of Obstetricians & Gynecologists (ACOG) has disputed the FDA's findings. It is the ACOG's position that the research conducted by the FDA prior to the issuance of the safety warning was incomplete. Moreover, the ACOG points out that the testing that was conducted only studied the effects of anesthetic on children under the age of 3 and that no pregnant women were included in the study. Their position is supported by research gathered by the Pediatric Anesthesia and Neurodevelopment Assessment study which showed that brief, singular exposures to anesthetic had no lasting harm on neurological development or the risk of developing other birth injuries.
Implications During Childbirth
The ACOG maintains that the use of anesthesia during labor and C-Section deliveries is safe. These drugs are typically administered via epidural or via cerebrospinal fluid. However, administration of anesthetics can lead to fetal distress, hypocardia, chronic hypoxia, and bradycardia which can cause the types of permanent brain injuries addressed in the FDA's safety advisory. These injuries can cause permanent learning disabilities and may make the child more prone to the development of ADHD, autism, depression, etc.
Parents of children who have suffered birth injuries stemming from the use of anesthetic can pursue medical malpractice claims against their physician, anesthesiologist, and drug manufacturer. A birth injury attorney in Nevada can help parents compile their medical records and establish the linkage between the injury and the anesthetic that was used during surgical procedures or childbirth.