Understanding Bodily Liability Insurance Coverages in Nevada
POSTED ON August 11, 2021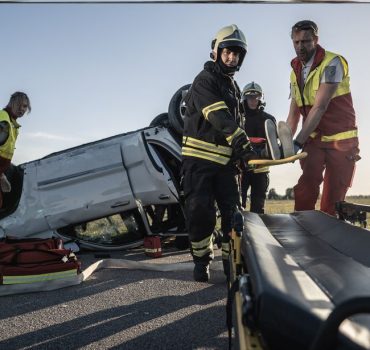 Bodily liability insurance helps cover injuries that the at-fault party causes to others as a result of a car or truck accident. All vehicle owners in the state of Nevada must carry bodily injury coverage with a minimum policy limit of $25,000 for the death or injury of one accident victim, $50,000 for the injury or death of two or more victims, and $20,000 to cover any damage to others' property.
How Bodily Injury Liability Works
Bodily injury liability insurance coverage doesn't go toward the insured party, even if they're not at fault for a car accident. Instead, this type of coverage is a part of a standard auto insurance policy that covers injuries and property damage that others sustain. Other parties covered under this insurance include other drivers, pedestrians, and passengers in vehicles involved in an accident that the insured party causes.
Two numbers represent bodily liability limits, with the first representing the monetary limit for damages that a single person sustains, while the second indicates the maximum amount of coverage for all injured parties involved in a single accident. For example, a 30/55 bodily injury liability limit would consist of a maximum of $30,000 worth of coverage for a single injured party, along with a maximum of $55,000 for all injured parties.
In some cases, a third number may indicate property damage limits. For instance, coverage with a limit of 20/50/30 would cover $30,000 worth of damage to other people's vehicles or property resulting from any type of vehicle accident.
What Does Bodily Injury Liability Insurance Cover?
Bodily injury liability insurance can cover any type of damages resulting from injuries that people sustain in an accident, extending beyond initial medical expenses for treating those injuries.
In addition to basic medical bills, some of the specific damages that these policies cover may include:
Medical expenses for physical and occupational therapy
Hospital and urgent care bills
Ambulance charges
Wheelchairs and other rehabilitative equipment
Lost wages
Pain and suffering
Other potential damages may include non-economic damages such as loss of limbs or scarring, along with funeral expenses if one or more individuals following an accident.
Bodily injury liability insurance is a requirement in Nevada, as residents in this state must carry minimum coverage of 25/50/20. Having these policies can help cover any damages that other parties might otherwise attempt to sue the at-fault party for after an accident.