Buying CBD Supplements? You Could Be in for a Dangerous Surprise
POSTED ON December 11, 2019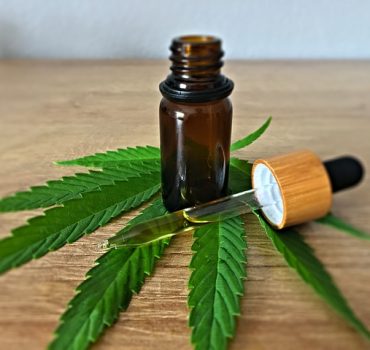 Several CBD supplements companies have come under fire for mislabeling their products. Some of the products tested contained illegal levels of THC, no CBD at all, and/or dangerous chemicals. Many companies that sell cannabidiol supplements advertise their products as certified, pure, or having specific hemp extract levels. However, these claims do not always correlate with the chemical compounds inside the actual products.
What Is CBD?
Derived from hemp and cannabis plants, cannabidiol, or CBD, is one of the active ingredients in marijuana. Supplements containing CBD have grown in popularity in recent years because of the potential health benefits offered by the compound. Research suggests CBD may be effective in treating medical conditions such as epilepsy, insomnia, anxiety, and chronic pain. These products have not been approved by the FDA to treat, cure, or prevent any disease, however.
False Labeling of CBD Supplements
False labeling is rampant in the CBD industry with product manufacturers making bold claims about their products' contents and benefits. However, as an unregulated industry, the makers of CBD supplements do not have to test their products for CBD content. Rather, manufacturers must only test for the tetrahydrocannabinol, or THC, levels to ensure they fall below the limit of 0.3 percent as established under the Agriculture Improvement Act.
Recent third-party testing of CBD-containing supplements found hemp extract levels that varied drastically from the amounts denoted on the labels, as well as startling amounts of contaminants. According to a WJLA.com news report, the labels on more than half of the 240 top-selling CBD products tested in one study inaccurately represented the products' CBD levels. Further, 70% of the supplements were found to have high levels of arsenic, lead, herbicides, pesticides, BPA, and toxic mold.
The Effects of False CBD Claims on Consumers' Health
Inaccurate labeling on CBD products may affect the efficacy of the supplements. It could also have serious health implications for consumers. According to the Food and Drug Administration, the use of CBD-containing products may contribute to the development of liver injury. Additionally, it may impact people's metabolism of other medications or interact with alcohol or certain types of medications, potentially resulting in serious side effects or injuries. Due to the mislabeling of CBD supplements, consumers may have no way to know exactly how much hemp extract they are getting, which could result in them not using therapeutic dosages or taking potentially toxic or otherwise dangerous amounts of the compound.