The After Effects of Chemical Plant Explosions Threaten Workers, Nearby Residents, Passersby
POSTED ON August 15, 2018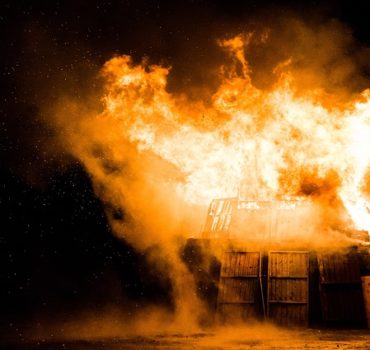 The after-effects of chemical plant explosions threaten workers, nearby residents, and passersby. Exposure to chemicals and dense smoke causes irritation to the mouth, air passages, and eyes owing to the chemical, physical, and thermal properties.
Possible After-Effects of Smoke and Chemicals in the Air
In some cases, the effects of chemical and smoke exposure will appear many years after the first exposure. For instance, those over the age of 40 can suffer from disorientation, personality change, irritability, mutation, memory impairment, parietal lobe lesions, and Parkinsonism. Smoke inhalation may also lead to absorption of lung and systemic toxins. Also, congenital malformation may interfere with fetus development if toxic chemicals are inhaled during the first three months of pregnancy.
Chemical plants are required to have more specific information outlining the hazards posed by chemicals stored on their sites. In the event of an explosion, those nearby the plant are supposed to use an approved full-face positive-pressure airline with a self-contained air supply to avoid significant exposure. But many do not have that equipment and the uncertainty that comes with the pollution risk is a major concern for many.
In March 2018, fires and two explosions rocked a chemical plant southwest of Fort Worth, Texas. According to one witness, objects started blowing out of the roof and mostly smelled like sulfur.
On September 1, 2017, the Arkema plant in Crosby, Texas exploded in the aftermath of Hurricane Harvey where the floodwaters knocked out power and backup generators, leaving the plant without refrigeration for organic peroxides, which are temperature-sensitive chemicals. Those affected compared the inhalation of the black smoke coming from the facility as standing over a campfire. FEMA said that chemical plume could be "incredibly dangerous."
Later after the explosion, the remaining chemicals were deliberately burned as nearby residents who had evacuated the area began trickling back. But they were concerned about the risks at the chemical plant in their midst. The plant also stored other hazardous chemicals including isobutylene and sulfur dioxide. A leak of such chemicals could affect more than a million residents. Of the 30 substances at the Crosby facility, 10 of them were labeled as fatal if inhaled under certain conditions.