Cyclists: Here's How to Gear Up for Safety
POSTED ON July 15, 2021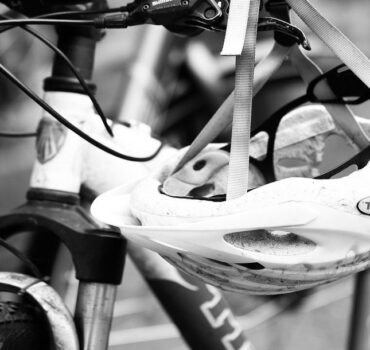 With today's technological advancements, cyclists can stay protected with the help of innovations in safety gear. There are many types of safety gadgets available for cyclists to minimize the risk of accidents.
Brainy Bike Lights
Cycling at night is particularly dangerous as drivers' visibility significantly decreases. Even with reflective gear, drivers could still have a hard time spotting a cyclist on the road. To help make sure that cyclists stand out, Brainy Bike Lights are available to fit onto bikes. These lights feature a red light in the shape of a person riding a bike, which can communicate to drivers more effectively than a standard bike light.
Torch Bicycle Helmets
Torch Apparel's Torch Bicycle Helmet is another innovation that provides cyclists with more light at night, but it helps increase their visibility as much as it does other drivers'. These helmets include bright LED lights that are visible from every direction. The front-facing light functions as a headlight for cyclists that allows cyclists to clearly see in front of them at night. Meanwhile, a back-facing red taillight keeps cyclists visible to motorists to further reduce the risk of vehicle accidents.
Turn Signal Lights
Cyclists no longer need to remove their hands from the handlebar with the help of wireless bicycle turn signals. This helps reduce the risk of falls while clearly indicating to drivers when and where the cyclist intends to turn.
Orp Light and Bike Horn
While innovations in bike lights can make sure that cyclists are seen, the Orp dual bike horn can ensure that they're also heard. This horn reaches 96 decibels and includes a light, with the ability to fix the horn switch anywhere on the handlebars for convenience.
Lumigrids
Riding at night can also put cyclists in the path of danger if they're unable to clearly see where they're going. Using Lumigrids, cyclists can project a blue LED grid on the ground in front. If there are any deformities in the grid such as recesses or spikes that indicate uneven terrain, cyclists can safely avoid those areas. This technology is currently still in development, but GadgetFlow will likely release it in the near future.
These are simply some of the many developments coming out to keep cyclists safe. Using these pieces of equipment and others, cyclists will be able to more effectively avoid getting involved in car accidents and other incidents.