Scalpel Defect Could Prove Deadly for Newborns
POSTED ON September 22, 2021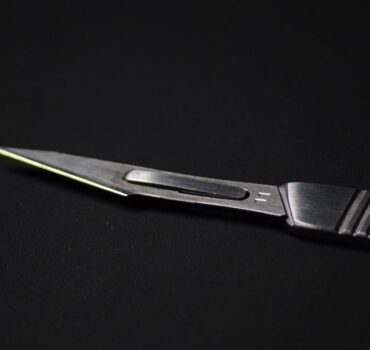 A scalpel defect involving a lack of instructions for its use has led to a Class I recall designation by the U.S. Food and Drug Administration (FDA), the most serious kind of recall. Using these devices could cause serious injury or even death to newborns because of this particular defect.
The Recall of Insertion Trays Used to Treat Newborns
Cardinal Health recently issued a recall of an insertion tray that places emergency intravenous catheters in newborns. This recall came after the deaths of two infants resulting from the use of the tray's scalpel.
Specifically, the defect of this particular device involved a lack of included instructions for using the Safety Scalpel N11 in the insertion tray. Without specific instructions for how to properly use the scalpel, unsuspecting medical professionals may be unaware of the scalpel's "permanent locking feature" that prevents the clinician from unlocking the device again after closing the safety shield. This defect could cause a delay for patients who urgently need umbilical vein catheter placement.
According to the FDA, the agency received 10 complaints regarding the scalpel, along with two reports of preventable death following the unintentional permanent locking of the scalpel during surgical procedures. The recall led to the withdrawal of 7,197 devices.
Providing Instructions for Proper Use of the Insertion Tray
Following the recall, Cardinal Health detailed the instructions for using the insertion tray's scalpel, instructing clinicians to review the instructions prior to using the device. Additionally, Cardinal Health encouraged individuals to share the instructions with anyone using the tray or distributing the device.
In addition to this recall, the FDA recalled Cardinal Health's saline syringes. Specifically, the recall applies to the company's MonojectTM Flush Prefilled Saline Syringes. These syringes were found to bring air into the syringe after initially expelling it. As a result, these devices could inject air into the blood, leading to air embolism, which often contributes to serious injuries or death.
These and other defects often cause injuries to newborns and other patients, making it necessary for the FDA to issue recalls as soon as possible upon receiving reports of death or complaints about defective medical devices of any kind. With this recent recall, the introduction of specific instructions will allow for safer use of Cardinal Health's insertion tray and scalpel.