The Deadliest Holidays to Be on the Road
POSTED ON October 8, 2021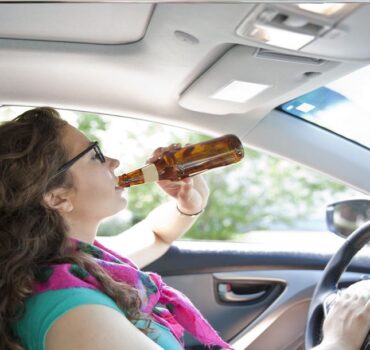 Some holidays are more dangerous than others for traveling drivers. Drinking and driving, fatigue, driving without seat belts, and other factors contribute to increased car accident rates on various holidays. The following are the five of the deadliest holidays for drivers.
1. Memorial Day
Memorial Day is the deadliest holiday of the year to drive, as AutoInsurance.org concluded in their study of the most dangerous holidays for drivers. According to the study, the holiday experienced 1,343 fatal crashes for three years.
Car accidents are four times as likely to occur on this holiday. Drunk driving contributed to 37% of fatal accidents on this holiday, while 52% of fatalities resulted from individuals neglecting to wear seat belts. Other causes of accidents included frustrations with traffic, construction, and higher temperatures.
2. Labor Day
The second-deadliest holiday for drivers was Labor Day, according to the study. During a three-year period, 1,334 fatal accidents occurred on this holiday. The two major causes of traffic fatalities, similar to Memorial Day, were drunk driving and failing to wear a seat belt. Many people also vacation during this holiday, considering it's the last to take place during the summer months. Subsequently, this leads to more fatigue along with surges in traffic that increase the risk of accidents.
3. Independence Day
Just below Labor Day on the list was Independence Day, which accounted for 1,319 deadly accidents over three years. Again, the leading causes of deaths included neglecting to put on seat belts and drunk driving. Fatigue was another factor, due to the number of people traveling long distances on this holiday.
4. Father's Day
Father's Day was fourth on the list, accounting for 16% more deadly accidents than a typical holiday. The biggest reason for this was determined to be drunk driving, as many fathers enjoy drinking with family and friends on this holiday.
5. Cinco de Mayo
The fifth-deadliest holiday to drive is a holiday known for parties, which leads to many dangers to people on the road. At least 37% of traffic fatalities on this holiday involved drunk driving. The total number of fatal accidents over the three-year study period for this holiday was 1,256, with an average of 419 accidents per year.
These statistics make it clear that drinking and driving, driving on edibles, fatigue, driving without seat belts, and other factors regularly lead to increased accident rates on various holidays. Taking the proper precautions can help reduce these rates and keep celebrators safe.