Why Are Nevada Drivers Fleeing the Scene After Accidents?
POSTED ON June 16, 2021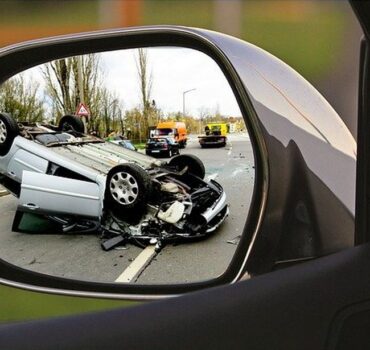 Following an accident, drivers may flee the scene for a number of reasons, including fear, confusion, and misunderstanding, among others. Drivers who commit these hit-and-runs face serious consequences, which is why drivers should always remain at the scene of an accident if they're involved in any way.
The following are some of the specific reasons why some drivers in Nevada may flee an accident scene.
Fearing for Their Safety or Fear of Repercussions
In some cases, drivers may flee the scene of a car accident out of fear. This fear could include fear for their safety, such as accidents involving two people in isolation where one driver fears being alone with the other and feels threatened.
Other instances may involve fear of the consequences of getting caught. For example, a driver may be impaired and flee the scene to avoid a DUI charge and other legal repercussions, such as driving without a license.
Confusion About the Situation
Another reason for drivers fleeing an accident is general confusion about the circumstances of the accident. This can often happen when the driver is impaired and unable to process the accident or remember to remain at the scene. They may also simply fail to realize that they collided with another vehicle or pedestrian, thinking they hit an inanimate object or other obstruction.
Misunderstanding and Miscommunication
Drivers may also flee the scene of an accident if they mistakenly believe that they are free to go. For instance, a truck driver may speak with or observe the other driver following a collision, at which point they exchange contact details while neglecting to share insurance information. Following this exchange, one driver may leave thinking that the matter has been settled, even though they're obligated to remain regardless of who was at fault.
Other Potential Reasons for Fleeing the Scene of an Accident
In addition to the above reasons, there are several others that may lead drivers to flee the scene, including:
Drivers have outstanding warrants for their arrest for certain crimes
Drivers are in the country illegally
Drivers are driving a stolen vehicle or one they obtained without the owner's permission
Drivers are transporting illegal goods or drugs
All of these reasons are why some drivers in Nevada may choose to leave the scene of an accident. However, these drivers often face more serious repercussions if caught committing a hit-and-run.