Despite Rest Regulations, Truckers Are Still Falling Asleep
POSTED ON July 15, 2019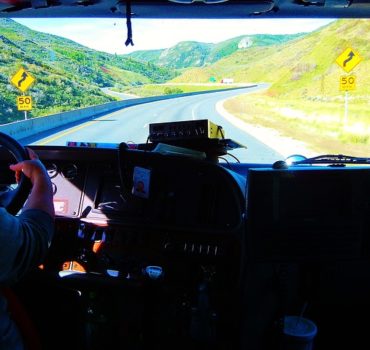 Although regulations are in place to make sure they get adequate rest and technology is getting developed and implemented to help ensure compliance, fatigued truckers are still falling asleep at the wheel in Nevada, posing a serious crash risk. Due to drowsiness or falling asleep behind the wheel, truck operators may not notice dangerous situations or road hazards in time to avoid them, or they may lose control of their vehicles.
What are the Rest Regulations for Truckers?
The Federal Motor Carrier Safety Administration has implemented hours-of-service regulations for commercial motor vehicle operators that are meant to keep fatigued truckers off the roads and increase public safety. These regulations dictate when and for how long truck operators can work. Truckers are permitted a 14-hour driving window during which they are permitted to drive for a maximum of 11 hours, provided they were previously off duty for 10 consecutive hours or more. If truck operators have driven for more than eight consecutive hours since their last off-duty period, they have to take a break of at least 30 minutes. Depending on whether they operate on a seven-day or eight-day schedule, truck operators are not permitted to work more than 60 hours or 70 hours respectively in those given periods.
What Causes Truck Driver Fatigue?
While lack of sleep is a common factor in truck driver fatigue, it is not the only factor that contributes to drowsiness among CMV operators. Working long hours and engaging in tiresome labor play a role in trucker fatigue. Truck operators may also be drowsy when they get behind the wheel as a result of participating in recreational activities during their time off. Having certain undiagnosed health conditions or sleep disorders, such as sleep apnea, or taking certain medications may also cause trucker drowsiness.
What are the Dangers of Drowsy Driving?
The effects of drowsiness can be particularly hazardous for truck operators and may contribute to increased crash risk. While the danger of falling asleep behind the wheel is obvious, the potential hazards of driving while drowsy are less apparent. According to the Centers for Disease Control and Prevention, drowsiness may delay motorists' reaction time, impair their decision-making, and affects their ability to focus on the road. Due to these and other effects experienced due to drowsiness, truckers may not brake, steer, or take other corrective actions in time to avoid potentially serious collisions.