What Are Dry Drowning Symptoms?
POSTED ON August 18, 2021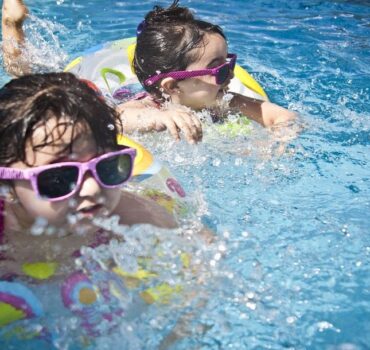 Many parents are expressing concern over "dry drowning," or "secondary drowning." Some doctors, however, argue that this danger doesn't exist. Worries about dry drowning increased with the onset of the summer season, as stories spread on social media about children who were rescued from the water, only to stop breathing hours or days after the near-drowning incident. Understanding dry drowning symptoms may help parents keep their children safe.
Misconceptions About Dry Drowning Incidents
One of the common misconceptions around dry drowning is that the children involved didn't exhibit any symptoms from the time they emerged from the water and the time when parents noticed distressed breathing. This misconception leads parents to believe that their children may still be at risk even if they appear to be breathing regularly.
According to medical professionals, children simply don't function normally for hours or days after an incident and then suddenly die from dry drowning. On the subject, Dr. Peter Wenicki, who is a member of the American Red Cross Scientific Advisory Council, told the Chicago Tribune, "Everyone needs to calm down . . . This whole thing has totally been over-hyped by social media and people who are not knowledgeable on the subject."
Dry Drowning Symptoms
According to Wernicki, some dry drowning incidents have involved children who had contracted aspiration pneumonia, which can develop from water getting into the lungs. However, this is different from drowning, and children show symptoms of this infection, including labored breathing and coughing that clearly indicate a health issue.
Despite this, many doctors are seeing parents bring children into their offices when they show no symptoms of aspiration pneumonia or any other condition. Doctors are also claiming that many of these parents are citing social media posts detailing stories of children who had died inexplicably from the diagnostic error of "dry drowning."
Many medical professionals advise against using the terms "dry" or "secondary drowning." Doctors state that there have been no incidents of children dying after leaving the water when they show no symptoms of pneumonia or other conditions.
Parents should focus on preventing drowning accident injury risks when their children swim. Medical professionals and organizations need to encourage the use of life jackets and emphasize the importance of CPR training, swimming lessons, and other water safety measures.