Reports Reveal the Truth About Ignition Interlocks
POSTED ON November 8, 2017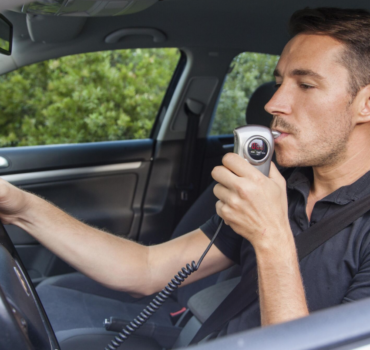 Ignition interlock systems reduce DUI rates by as much as 70%. This summer, Governor Sandoval signed into law legislation that requires the installation of interlock ignition devices on the vehicles of individuals convicted of DUI with a BAC of .08% or greater. With the Governor's signature, Nevada is now the 30th state in the country with this requirement.
How Ignition Interlocks Work
Ignition interlocks require drivers to pass a breathalyzer prior to turning on their vehicle. Drivers blow into the interlock system which is attached to the vehicle's ignition system. If the driver blows into the system and his BAC is in excess of the preset limit, the vehicle will not start. This preset limit is typically around .02% and the system will remain locked until the preset period of time has elapsed. This period of time can range anywhere from 5 minutes to several hours. Repeated failed tests can lead to additional penalties including an extension of time that the system must be utilized.
Ignition Interlocks in Nevada
Under the new law, individuals arrested for a DUI offense will be required to install an ignition interlock system will be required to use the system for 90 days. If the individual is convicted of DUI, he will be required to use the system for 6 months. However, judges still have discretion and can decide not to require the use of an ignition interlock if they feel the punishment is not appropriate and in the judicial interest.
Effectiveness of Ignition Interlock Systems
It is estimated that approximately 20% of those who are arrested for DUI offenses have interlock ignition systems installed on their vehicles. Recidivism rates for those who have interlock systems installed are similar to the rates of drivers who have not had the system installed following a DUI conviction.
Studies conducted by the CDC have shown that in and of themselves, ignition interlock systems are not a "silver bullet" that will lower DUI or automobile accident rates. However, when coupled with successful completion of alcohol treatment programs, the devices and treatment were able to reduce recidivism rates by 32%. That is little consolation for car accident lawyers in Nevada and the individuals they represent who have been injured and are seeking compensation for medical expenses, lost wages, loss of quality of life, and loss of consortium following the death of a loved one in a DUI accident.