How to Appeal Your Personal Injury Verdict in Nevada
POSTED ON November 8, 2021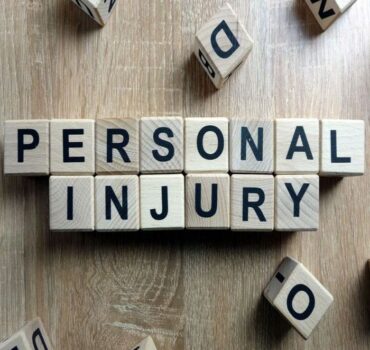 If a personal injury case goes to court and ends in a verdict that the plaintiff doesn't agree with, individuals may be able to appeal the judge's decision in some cases. Most personal injury cases won't wind up in court, settling during the claims process, but they may go to trial if the plaintiff pursues a fair amount that they can't reach with a claim.
When It's Possible to Appeal a Personal Injury Verdict
In Nevada, plaintiffs in personal injury cases, including medical malpractice or car accident cases, may have the chance to appeal a verdict under certain conditions. However, they won't be able to do so if they are merely dissatisfied with the amount of money received. Plaintiffs must have a valid reason for seeking an appeal.
If someone wants to appeal a personal injury verdict, he or she may have the chance to if:
The jury engaged in misconduct, which could entail concealing personal details that impact the jury's decision
The judge denied certain valid evidence
The judge prevented a viable witness from providing testimony
Any of these could be grounds for an appeal.
How Filing an Appeal Works
If an individual wishes to file an appeal in Nevada, he or she can do so in a few different ways. One method is to apply to a higher court to review the events of the trial and verdict. Appellants will need to give the higher court a specific and valid reason for appealing the verdict and requesting them to overturn it. In Nevada, individuals typically have 30 days to file an appeal from the date of judgment.
Plaintiffs in personal injury cases may also wish to file a motion for a new trial, which would involve the court that held the initial trial. In these cases, appellants would need to give a reason for the appeal from those appearing in Nevada's Civil Procedure Rule 59. Some of these reasons include new evidence, misconduct by either the other side or jury, or a mistake of law.
If individuals wish to file a motion for a new trial, they will need to do so within 10 days following the initial verdict.
Taking these aspects into consideration, plaintiffs in Nevada personal injury cases may have the ability to file for an appeal if an issue developed during their initial trial, or if new evidence has come to light.