Do You Have Enough Car Insurance?
POSTED ON June 10, 2019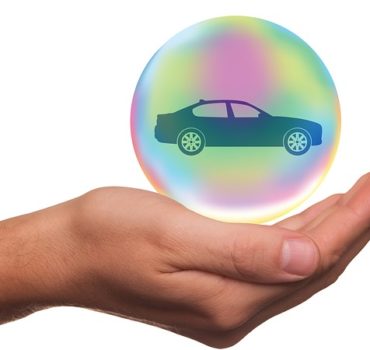 Drivers who don't carry enough liability insurance can be exposed to considerable financial burdens if an accident occurs. Many drivers carry the bare minimum level of insurance required by law. While this may cover expenses from a minor crash, it is rarely sufficient to pay for losses in a serious injury or fatality accident in Nevada.
Insurance Minimum in Nevada
Drivers in Nevada are required to carry $25,000 per person and $50,000 per accident in bodily injury liability coverage. They must also carry $50,000 in property damage liability, and $25,000 per person, and $50,000 per accident in uninsured motorist coverage.
Comprehensive and collision coverage plans provide additional protection against damage to the car, theft, etc. However, these plans provide little in the way of additional liability protection. The misconception that comp and collision plans offer additional liability coverage is one of the reasons why motorists must read their insurance policy very carefully to ensure they have adequate liability protection.
These minimums aren't very much when drivers consider the cost of medical treatment, which can reach into hundreds of thousands of dollars for injuries requiring hospitalization, surgery, or rehabilitative care. If a lawsuit is filed against the driver, the insurance provider is only liable for representing the client up to the maximum insurance coverage they have secured. Beyond this point, individuals must hire a car accident lawyer to represent them and protect their interests.
Pursuing Personal Property in a Lawsuit
If an at-fault driver does not have enough auto insurance to cover the cost of the damages and injuries in an accident, the plaintiff can pursue that individual's personal property. The courts can require defendants to forfeit their personal assets including houses, investment accounts, income, etc. Even if the defendant has few assets, the funds that are collected can easily wipe the individual out.
That is a hefty burden to bear for something that a few dollars more each month could prevent. Depending on the driver's insurance provider and the individual's driving history, the cost of going from minimal coverage to maximum protection can be as little as one hundred dollars per year. It can be even less when it is coupled with an umbrella policy that covers the individual's home and other assets. That makes purchasing additional insurance coverage a small and inexpensive price to pay for solid peace of mind.