When a Cough Isn't Just a Cough
POSTED ON July 17, 2018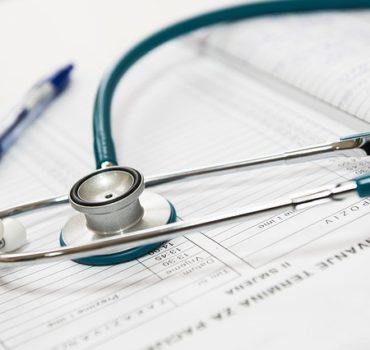 When pertussis, or whooping cough, is misdiagnosed, babies are at risk for pneumonia, apnea, seizures, brain disease, or even death. Sometimes mistaken for the common cold, whooping cough is a contagious respiratory disease caused by Bordetella pertussis. The bacteria tend to get attached to the cilia, causing damage and swelling of the airways. The disease spreads from person to person by coughing or sneezing. Infected people may be contagious for up to two weeks after the onset of a cough.
Symptoms of Pertussis
Symptoms typically develop within 5 to 10 days after exposure. Early diagnosis and treatment are crucial for preventing the bacteria from doing damage to the body. Early onset symptoms include mild, occasional cough, runny nose, low-grade fever, and apnea. After 1 to 2 weeks, the symptoms may include vomiting during or after coughing fits, paroxysms of many rapid coughs characterized by a high-pitched "whoop" sound, and exhaustion. The disease can cause violent and rapid coughs until there's no more air in the lungs. As the illness continues, coughing fits become more common and severe. In some cases, however, coughing may not be one of the symptoms but instead, the baby stops breathing and turns blue.
Just recently, a Pennsylvania woman was awarded $4 million in a medical malpractice lawsuit stemming from the 2010 death of her then a 32-day-old daughter. The lawsuit claimed that the baby died due to pertussis-related complications and doctors should have diagnosed her with the disease and started treatment early enough.
According to the CDC, 10,000 to 50,000 cases of whooping cough are reported annually in the U.S. Since 2010, about 20 babies have died of pertussis-related complications every year. Babies younger than six months old are most at-risk, even if they are completely healthy. The most dangerous complications of the disease include convulsions, pneumonia, seizures, apnea, brain disease, and death.
Healthcare providers diagnose whooping cough by doing a review of any probable exposure to the disease, the signs and symptoms, a complete physical examination, blood test, and laboratory test that involves a nasal or throat swab. There are several antibiotics available to treat pertussis. At home, parents should manage the disease by keeping the home clear of irritants, practicing proper handwashing techniques, carefully monitoring for nausea and vomiting, ensuring proper nutrition and hydration, and using a vaporizer with a cool mist.