When Hospitals Don't Provide Mothers with Recommended Care
POSTED ON January 23, 2019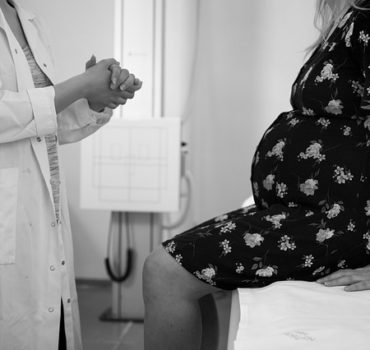 Doctors and hospitals across the country fail to spot, monitor, and adequately treat dangerous complications during pregnancy and after delivery. Failure to provide recommended medical care causes injuries to about half of the 700 mothers who die and 50,000 who are severely injured during childbirth.
Lack of Care Leads to Death
Every year, hundreds of women suffer pregnancy complications and lose their lives when they do not receive proper medical care in hospitals and doctors' offices. This can take the form of missing signs of fetal distress, failing to diagnose a relevant condition, turning away a woman in labor, errors during amniocentesis, or other harmful acts of negligence. In an incident that occurred at one of South Carolina's top hospitals, a woman with a history of high blood pressure during pregnancy was experiencing rising pressures after delivering her baby. Though the medical team noted alarmingly high pressures on her records, they released her from the hospital. The mother returned to the hospital complaining of an excruciating headache hours later. Her blood pressures were even higher and continued to increase, yet the medical team in the ER did not administer the proper medication. After several hours of waiting for care, the mother suffered a stroke and later died, leaving behind a husband and three children.
In Texas, another woman nearly died after giving birth when the medical team failed to accurately qualtify her blood loss. When doctors and nurses were slow to provide adequate care, her heart stopped. She nearly bled to death. Now the woman needs a kidney transplant.
A new mother in Ohio suffered severe bleeding and had to be airlifted to another hospital for lifesaving surgery when the medical team failed to recognize and promptly treat her condition. According to the records in her lawsuit, the negligent hospital had run out of blood and the woman's heart had stopped.
A study of hundreds of similar cases by USA Today revealed that women are becoming severely injured during and after pregnancy when blood loss is not quantified, high blood pressure is not treated, and other symptoms of dangerous complications are missed or ignored. America is one of the only developed nations to suffer from a sharp increase in maternal deaths over the last two decades. Birth injury rates for babies are also on the rise.
According to reports, about 60% of deaths from preeclampsia, a blood pressure disorder in pregnant women, are preventable. About 93% of women who bled to death during childbirth could have been saved if the hospital staff had quantified the amount of blood lost.