Interpretive Errors Among MRI Examinations Alarming
POSTED ON November 15, 2018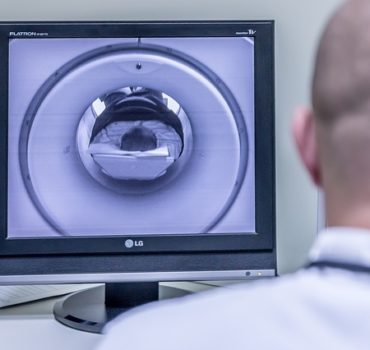 Magnetic Resonance Imaging, or MRI, has long been a trusted standard in medical imaging, but recent studies into interpretive errors have created doubt about the reliability of this technology. Inaccurate MRI interpretation can lead to misdirected treatment, delayed recovery, permanent injuries, and even death. Treatment costs also increase as a result of inaccurate findings from MRI scans.
Radiologists Prone to Error on MRI Findings
In a 2016 study, researchers asked a 63-year-old patient with a diagnosis of sciatica to have 10 MRI scans, which were interpreted by 10 different radiologists from various facilities. The test results came back with 49 different findings, including 16 unique conditions. The results had no finding or diagnosis that was consistent across the 10 reports. The radiologists averaged 12 errors each, missing things that were present and reporting conditions that were not.
This study created doubt about whether or not MRI scan results were reliable.
The Cost of Inaccurate Data from MRI Scans
Patients have the expectation of accurate results when they visit their healthcare provider for medical testing, particularly when imaging is involved. When results are riddled with errors, patients face the possibility of improper treatment, adding to their pain and discomfort. Diagnostic errors also add to the cost of care and reduce the chance of recovery or improvement.
The results of this study are highly concerning for patients and healthcare professionals alike. If patients cannot get accurate data from their imaging scans, they cannot expect to get accurate treatment, increasing the risk of malpractice injuries and damages. These types of errors have serious, real-world consequences affecting patients from all walks of life.
Patients have a right to expect accurate treatment and clear communication from their medical providers, and this relies on the accurate reading of imaging tests. According to Peter J. Moley, M.D., the assistant attending physiatrist at the Hospital for Special Surgery and co-author of the report, the need for better standards of diagnostic quality is underscored by the results of this study. If MRI results cannot be read consistently and accurately, patients need to consider whether or not this is the treatment protocol they want to use as they seek their own healthcare services.
If medical errors caused you to suffer injuries, or your loved one suffered a wrongful death, contact a medical malpractice attorney at Bradshaw Law for a free consultation. Call 775-522-9422.