These Types of Nevada Car Insurance Can Protect Your Financial Future
POSTED ON April 8, 2021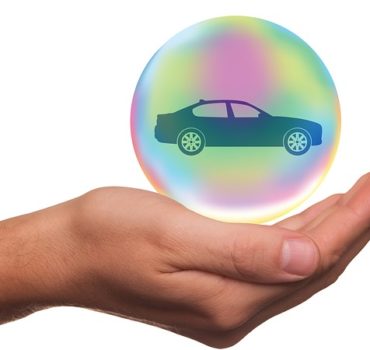 To protect vehicle owners financially in the event of an accident and injuries, there are six main types of Nevada car insurance: collision, liability, medical payments, comprehensive, personal injury protection, and underinsured and uninsured motorist insurance. While some types of insurance are required, other optional insurance policies are available to maximize coverage.
The following are the differences between each type of insurance and how they work in Nevada.
Liability Insurance
If an individual is responsible for a vehicle accident, liability car insurance can cover the other party's vehicle damage and medical expenses through property damage liability and bodily injury liability, respectively. However, this insurance coverage won't provide protection for liable parties or their passengers in the event of injury or vehicle damage. Liability insurance is required in Nevada with a minimum of $20,000 in property damage coverage, $25,000 in bodily injury coverage per person, and $50,000 in bodily injury coverage per accident.
Comprehensive Coverage
Comprehensive car insurance covers specific types of damage that don't result directly from an accident, including damage from natural disasters, falling objects, and theft. This insurance is optional in Nevada with the exception of instances when lessors or lenders mandate it. Oftentimes, vehicle owners will purchase this insurance together with collision insurance.
Collision Insurance
Collision coverage pays to repair or replace the policyholder's vehicle following a car accident. Coverage can also protect against damage resulting from collisions with falling objects, along with accidents not involving an object, such as instances when a vehicle flips. Like comprehensive coverage, collision insurance is optional in Nevada, but an individual's lender or lessor may require it. This type of insurance is also typically packaged with comprehensive insurance.
PIP Insurance
Personal injury protection (PIP) insurance is another optional type of coverage, referred to as "no-fault insurance." It can cover medical expenses for injuries sustained in an accident, regardless of who is liable.
MedPay, or Medical Payments Insurance
Like PIP, medical payments (MedPay) coverage helps pay for medical expenses following an accident, but with more limitations. It's optional as either standalone insurance in lieu of health insurance or as a supplement to health insurance.
Underinsured and Uninsured Coverage
If a driver is underinsured or uninsured and causes a car or truck accident, this coverage can cover the costs of repairs and medical expenses.
With these types of insurance policies in Nevada, drivers and passengers can remain protected in the event of an accident.