Who's Liable for Accidents When Non-Trucking Use Is Involved?
POSTED ON May 16, 2019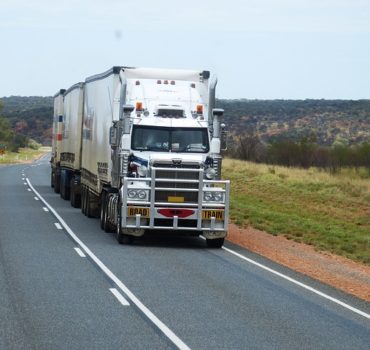 When truckers drive their big rigs during off hours for personal use, their standard business insurance policy or motor carrier's liability insurance does not typically provide coverage for accidents and injuries. For most, the company's liability ends when the load is delivered. This is when non-trucking liability insurance takes over.
Non-Trucking Liability Insurance
Non-trucking liability insurance coverage is applicable when an owner-operator is using the truck for non-business purposes like running errands or attending to personal affairs. For this type of coverage to activate, truckers cannot be driving the truck for business purposes.
Most motor carriers require owner-operators to carry non-trucking liability insurance as part of their lease agreement. This coverage is designed to protect the owner-operator if a truck accident occurs while the driver is returning from delivering a load, or if the driver deviates from the assigned route to attend to personal affairs.
Non-trucking liability insurance covers bodily injury and property damage. Bodily injury coverage addresses expenses resulting from personal injuries, while property damage coverage handles the costs of replacing or repairing the other party's vehicle, building, etc. For many policies, the combined coverage limits are set at around $1 million.
Complicating this is the issue of "bobtailing." This is when the truck is driving without a trailer on a return trip. In such instances, the owner-operator's bobtail insurance policy would be responsible for an accident. This policy is liable whenever a driver drops off a trailer and is en route to another destination. However, it doesn't apply if the driver is returning home with an empty trailer.
The Return Trip
Who is liable often depends on the route of the round trip. In most cases, the vehicle is considered under dispatch if the driver delivers the load and then returns straight to the dispatch point. However, if the driver deviates from a direct route, this can release the motor carrier from liability.
For example, if the driver diverted from the normal route on the return trip, made non-business stops along the way, or was en route to perform a delivery for another company, the carrier's insurance isn't liable. Activities such as traveling for maintenance, washing the vehicle, or driving the vehicle during layovers are generally not covered by the business policy either. In these instances, liability would fall upon the owner-operator's non-trucking liability insurance provider and not the motor carrier's.