Are These Poisonous Products Lurking in Your Child's Daycare?
POSTED ON September 14, 2017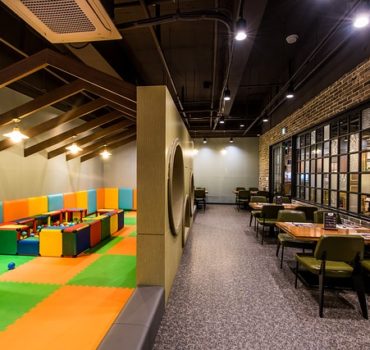 While many parents worry about germs and bacteria in daycare centers, toxic products pose a more serious threat to a child's health. These centers often have ample supplies of cleaning products and toxic chemicals with which children can come into contact. When a child is exposed to toxic products, serious injuries can result.
Chemicals and Toxic Materials Commonly Found in Daycare Facilities
Hand Sanitizers – Often made of high concentrations of alcohol and glycerin, sanitizers are intended to neutralize bacteria. However, these are toxic if ingested. Parents should be particularly wary of these products as many of the ingredients including Triclosan may have long-term health effects.
Disinfectants – Whether it's ammonia or bleach, the majority of disinfectant chemicals are toxic if inhaled or swallowed by young children. The fumes from disinfectants can linger long after they are applied. This means that if the room is not properly ventilated, or food preparation surfaces are not properly rinsed after application, children can quite easily become exposed to them within the daycare setting.
Medicines – Whether it is one child's over the counter allergy medication or another child's prescription, improperly secured medicine poses a risk of toxic consumption. Pills and liquids that are not properly stored pose a potentially lethal threat of overdose or adverse drug interactions.
Lead Paint – If the daycare has a toy or is within a home built prior to the 1980's, there exists the potential for lead paint exposure. Even some modern toys made overseas contain toxic levels of lead. Lead exposure can cause permanent damage to the brain and severely impact neurological functions.
Insect Repellents – The majority of insect repellents include DEET in their ingredients. Exposure to DEET can cause rashes and skin irritation, nausea, and dizziness. If ingested, it can lead to hypotension or bradycardia, abdominal pain, vomiting, drowsiness, and seizures.
Fertilizers – Many daycares have lush lawns for children to play in. This means that many daycares also have supplies of fertilizer to keep the grass green. Contact with fertilizer can cause skin irritations and rashes. The nitrates can burn the skin, eyes, nose, and throat. Ingestion of fertilizer can also cause fainting, seizures, breathing problems, and nausea.
A personal injury attorney can help parents seek compensation from daycare providers whose negligence exposes children to toxic chemicals and substances that harm their health.