Preventable Bicycle Deaths Increasing
POSTED ON June 17, 2020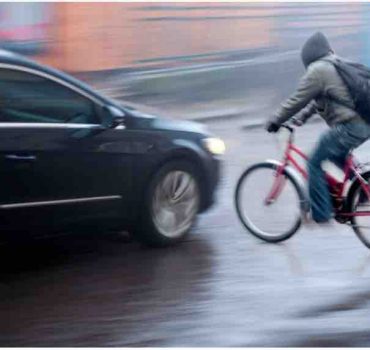 Wearing a helmet, even when not legally required, is the best way for bicyclists to prevent serious injuries. Nevada law does not require that bicycle helmets be worn. Many bicyclists die from injuries, including head injuries that could have been prevented by wearing a helmet. Most deaths occur when a bicyclist is involved in a crash with a motor vehicle and the numbers are increasing. Injured cyclists may be eligible for compensation by filing a personal injury claim.
National Bicycle Accident Statistics
Bicycle-related deaths increased 30% during the ten years between 2009 and 2018. Statistics from the National Highway Traffic Safety Administration show that 857 bicyclists were killed in motor vehicle crashes in 2018. This was a 6% increase from 2017. Cyclists' deaths account for 2% of all traffic fatalities.
The good news is that during that same time, preventable nonfatal injuries declined by 44%. An analysis of data from across the country has shown that bike helmets reduce the risk of TBIs by 58% and head injuries by 60%. This helps supports the fact that wearing a helmet helps save lives. According to the Bicycle Helmet Safety Institute, as of January 2020, only 22 states in America have bicycle helmet-use laws.
How Can Bicyclists Protect Themselves?
Bike riders need to do what they can to prevent themselves from ending up in an accident. They are subject to many of the same laws that drivers are. Riders must travel with the flow of traffic and obey all traffic signals and signs. Because bikes do not come with blinkers or brake lights, riders should use proper hand signals when turning, stopping, or changing lanes.
Additional safety considerations that bicyclists should follow include:
Always wearing a federally-approved bicycle helmet
Staying off busy streets and highways
Not riding on sidewalks
Being alert of their surroundings and the motor vehicles around them
Respecting the right of way of pedestrians
Being aware of vehicle blind spots
What Can Drivers Do to Protect Bicyclists?
Now that the summer months are here, drivers need to be aware and share the road with bicyclists. Unfortunately, not all bicyclists know of or obey the rules of the road. Drivers should avoid getting too close to bicycles on the road. They should also be aware of the possibility that bicyclists may suddenly veer into their path. Increased awareness can help prevent a tragedy from happening.