Recognizing PTSD after a Truck Crash
POSTED ON May 22, 2020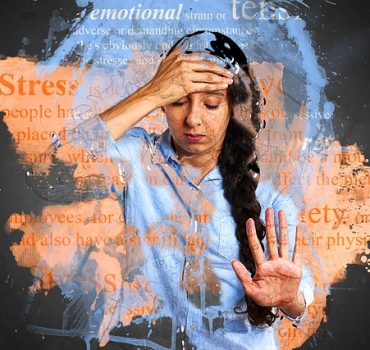 Post-traumatic stress disorder can be a debilitating psychological injury, and it commonly occurs after a traumatic event such as a tractor-trailer accident. Trucking accidents are among the most catastrophic types of motor vehicle accidents and survivors may suffer serious physical injuries and emotional trauma. Like other types of injuries in a trucking accident, PTSD is a compensable type of harm. In many cases, however, people who suffer from PTSD after a tractor-trailer collision do not immediately recognize their symptoms.
Symptoms of PTSD
PTSD is an emotional injury that commonly occurs after people have experienced traumatic situations. While PTSD is often associated with soldiers returning from war zones, people can develop the condition after truck accidents. Numerous symptoms are associated with PTSD that can interfere with a victim's ability to function. Some of the most common types of symptoms include:
Recurring nightmares about the event
Flashbacks of the accident
Feelings of extreme stress
Severe anxiety
Panic while remembering the accident
PTSD is normally diagnosed when people suffer from the symptoms for a month or longer. It occurs when the brain retains the memory of the crash in a different way than other memories are retained. PTSD can interfere with all aspects of a person's life, including vocational, emotional, and social relationships. Some people who suffer from PTSD after a serious truck accident may be permanently disabled.
How to Deal With PTSD
Dealing with PTSD can be difficult. People who experience one or more of the symptoms for more than a month should see their doctors or therapists as soon as possible. Doctors may help people to ameliorate the symptoms of PTSD through medication, counseling, daily recommended activities, and other treatment modalities. Mental health professionals can help people who are suffering from PTSD after an accident by creating individualized treatment plans to address their symptoms. While some people may fully recover from PTSD, others may have to learn new ways to deal with everyday life. For example, some people may be unable to drive because of anxiety from the experience. A truck accident lawyer can help people who have suffered from PTSD and other injuries through the recovery process. Like physical injuries, emotional trauma and psychological injuries are types of recoverable damages so that people can be made financially whole after experiencing the losses from trucking accidents.