First Responder Training Could Reduce the Risk of Secondary Accidents
POSTED ON March 8, 2021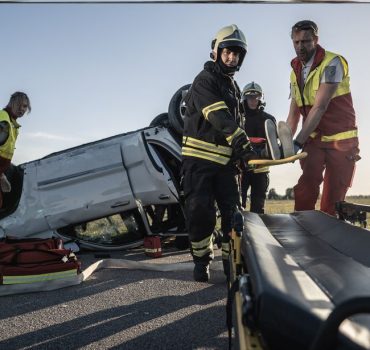 Training first responders to clear the scene as efficiently as possible could significantly reduce the risk of secondary crashes, or those occurring after an initial crash. These training courses are taking place across the U.S. in real-world settings to help prepare emergency responders for clearing the roads and controlling traffic following an accident.
The Dangers of Secondary Crashes
Highway work presents many hazards. Road workers, law enforcement officers, and other workers are often at risk of injury on busy roadways. One of the main reasons for this is the fact that many people driving on the roads don't slow down for emergency vehicles, regardless of the presence of "move over" laws in all states. While "move over" laws require drivers to switch lanes or slow down when driving past emergency vehicles, people neglect to follow them, often because they're unaware of these laws.
Many emergency responders are injured or killed on the job every year because of the hazards of secondary car accidents. Along with emergency responders, transportation workers are often most at risk of injury, many of whom are injured while removing roadkill.
Training to Reduce Instances of Secondary Accidents
In some states, emergency responders are undergoing training to prepare for accidents and clear roadways to make them safer in the event of car and truck accidents, fuel tanker fires, and hazardous waste spills. Training takes place on isolated stretches of road designed specifically for these programs.
An 1,800-foot track located in Tennessee is the first developed for this type of training. It consists of a series of two- to six-lane roadways that allow for the realistic simulation of traffic on an interstate. In addition, the track consists of a two-way interchange, a four-way intersection, and a variety of barriers and guardrails. The site is used to simulate real-world situations in an effort to teach police, firefighters, and medical personnel to swiftly clear the scene following an accident. As a result, the risk of secondary accidents can be reduced.
Training tracks such as these are working to train thousands of emergency responders, with over 300,000 trained across the U.S. since the Federal Highway Administration first promoted this training in 2012. As more states implement this training, roadways are likely to be increasingly safer for responders and others as secondary accidents are effectively prevented.