The Cost of Raising a Child with Special Needs
POSTED ON May 24, 2021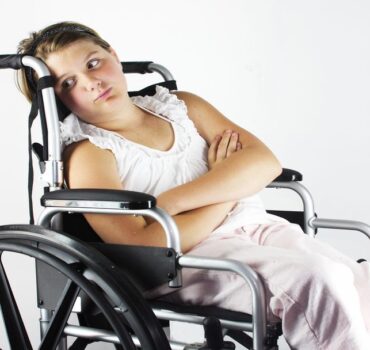 Raising a child with special needs can be challenging and costly. There are several expenses parents need to consider for sufficient financial planning. Generally, it costs more to raise children with disabilities. Expenses vary greatly depending on the diagnosis.
The Importance of Planning Immediately
Depending on the severity of a diagnosis, raising a child with a disability can cost over one million dollars within the child's lifetime. Considering the possibility of paying such a large amount over the course of the child's life, parents need to begin preparing financially as soon as they can.
Some of the aspects of the child's life that can impact the cost of care may include:
Physical or behavioral therapy
Assistive technology
Trained caregivers
Medications
Insurance carriers often cover a portion of these and other expenses, but deductibles and co-payments could be steep. When working with professionals to provide care for a child, there's no guarantee they'll fall under parents' insurance policies, either.
How to Prepare Before Birth
If parents are made aware that their unborn child will have a disability and the disability doesn't result from a birth injury, it's best to begin preparing before the child's arrival.
The first step parents should take is identifying the right child care service or caregiver. Obtaining quotes from various service providers can help parents determine how much to add to their budget.
Parents' income levels are likely to decrease as one or both may need to spend more time caring for the special needs child. To help prepare, parents can establish a clear and realistic budget that enables them to save more money while providing their child with the care he or she will need.
After setting a budget, parents can set aside an emergency fund to further protect them.
Seeking Compensation for a Birth Injury
If a disability results from a birth injury, parents may be able to recover compensation for medical malpractice. In these cases, parents may be able to prove that a doctor, a midwife, or other healthcare provider was responsible for the child's disability, even if the disability became apparent later in the child's life.
Taking these steps can help parents prepare to cover the costs of caring for a special needs child, regardless of the extent of the child's disability.