What's Behind the Biggest Spike in Fatality Accidents in 50 Years?
POSTED ON April 10, 2018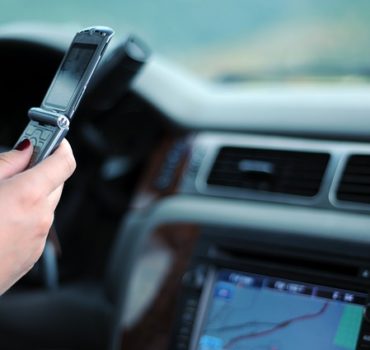 An improving economy, the increased number of active bicyclists and pedestrians, more technology distractions, and behaviors like drunk driving and speeding have contributed to the biggest spike in fatality accidents in 50 years. Despite advancements in technology that focus on vehicle safety, road safety is deteriorating with a 2.6 percent increase in deaths per mile.. Data by the National Safety Council (NSC) shows that in 2017, about 40,100 people lost their lives due to auto accidents and about 4.57 million others were left with severe injuries. Not since the early 1960s has such a high vehicle fatality spike occurred.
What's Causing All of These Accidents?
The spike in overall auto accident deaths can be attributed to several factors.
Factors such as unprecedented job growth and cheap gasoline are major contributors to auto accidents. There's more leisure driving with an average of 2.2% more miles during the year. This correlating increase in miles has led to more chance of deadly incidents occurring.
More People Walking or Biking
The increased number of people choosing to move around the cities on foot or by bicycle accounts for a rising share of total traffic fatalities. About 6,000 pedestrians were killed in 2016 and this number rose nearly 9 percent compared with the previous year. The number of fatal crashes involving cyclists rose slightly to 580 but it is still the highest in a 27-year period.
The world is becoming techier with 95% of Americans using smartphones primarily for communication. The NSC stated that 27% of fatal crashes reported are cell-phone related. This includes accidents involving hands-free or hand-held cell phone use and texting. People are recording videos and following up on feeds while driving. Crashes that occurred while the driver was talking on the phone incorporates 21%, while texting broke down to 6%.
Drunk Driving and Speeding
Drunk driving is getting worse and killing an increasing number of people on the roads. Traffic deaths involving drivers under the influence rose 1.7% to 10,497. This accounts for more than one out of every four auto accident fatalities. Those related to speeding increased to 10,111- a 4% increase.