Who Is Liable for Injuries in a Store Stampede?
POSTED ON April 22, 2020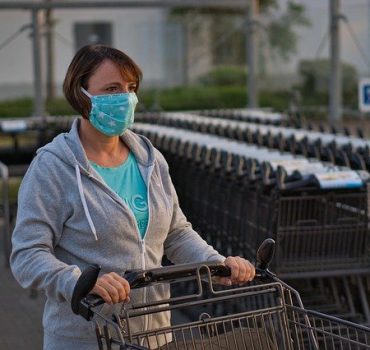 During the COVID-19 pandemic, panic-buying and store stampedes have become real problems, leading to questions of liability when people are injured. People have rushed into stores en masse to stock up on toilet paper, food, cleaners, and other supplies, leaving little for people who are unable to afford what they need. These mass rushes have also caused stampedes and the potential for people to be knocked down and injured by other people. When someone is injured in a stampede in a store, understanding who is responsible for paying damages is important for recovering compensation.
Store Stampede Problems
When too many people crowd into a store to try to purchase hygiene products, cleaning products, and food, the risk of injury increases. People who are caught in a crowd might be unable to move on their own because of the mass of people crowded in spaces that are too small to handle them all. Because of the calls for social distancing during the COVID-19 pandemic, many people have rushed to the stores to try to stock up on supplies. Stampedes happen when people occupy a square meter at a density of six to seven people. At that density, people are forced to move with the crowd, leading to a risk of someone falling and being trampled by other people.
Store Stampede Liability
When someone is injured in a store stampede, determining liability can be problematic. However, store owners and operators can take steps to prevent stampedes from occurring. Stores can erect barriers and use other traffic control measures. They can also limit the number of people who are allowed into the store at the same time and use bullhorns to direct and control the crowds. They can also place limits on the numbers of a particular item that can be purchased to cut down on hoarding. People can help to prevent store stampedes by ordering some of the items that they need online. They can also watch for the warning signs that a stampede is imminent such as being touched by others on all sides. If that happens, they can move out of the crowd as soon as they sense the warning signs that a stampede will likely occur.
Store owners and operators have a duty to correct hazardous conditions that could foreseeably result in injuries. This means that they could be liable if they fail to implement crowd management strategies to prevent stampedes during the pandemic.