Who Is Liable if a Student Driver Causes a Crash?
POSTED ON December 7, 2020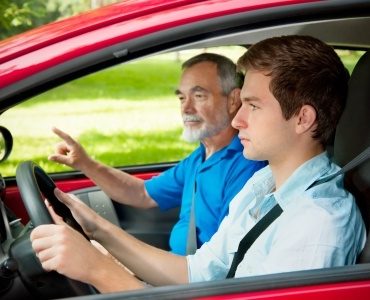 Depending on the circumstances, student drivers or their parents may be liable in the event of an accident. The following are some instances where the student driver may be found liable and parents or legal guardians may be responsible.
When Is the Driver or Another Legal Guardian at Fault?
If a student driver is licensed, 18 or older, and the owner of the vehicle involved in the accident, the parents of the driver typically won't be held liable for car accidents. Although the new driver may be inexperienced and more likely to get involved in an accident, they are still legal adults who are expected to practice safe driving.
Parents may also avoid liability if another legal guardian has custody of a student driver under the age of 18. Subsequently, any actions that the child takes or behavior that they exhibit, including irresponsible driving that results in an accident, will fall outside of the realm of responsibility for parents who don't share custody of the child.
When Are Parents Liable?
In some cases, parents may be liable for a student driver's actions due to "vicarious liability." For example, parents may request the child to run an errand using a vehicle that the parents own. During the trip, the child may cause an accident. The parents would likely be responsible in these cases because they instructed the child to make the run using a vehicle that belongs to the parents.
Other circumstances in which parents may be liable include instances of "negligent entrustment." Parents may entrust a vehicle under the parents' insurance and title to a child with a history of speeding tickets or other driving-related issues. If an accident occurs and the child is at fault, the parents would likely share liability.
Ultimately, if a parent is aware that a newly licensed driver could pose a risk to others on the road, and that parent allows or encourages the child to use a vehicle that the child doesn't own, the parent is likely to face legal repercussions.
To avoid potential issues with liability involving student driver accidents, it's best to prevent newly licensed drivers from using a family vehicle alone if the child is underage or has a history of irresponsible driving behavior. Knowing the laws in place for student drivers can help parents keep children safe and avoid liability.