Just How Bad Are Truck Accidents?
POSTED ON August 25, 2020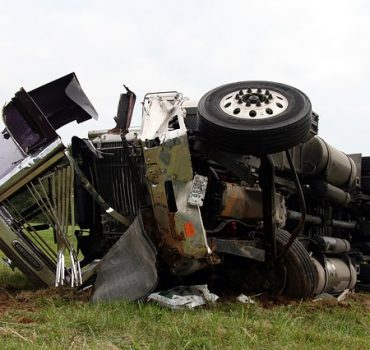 Nevada truck accidents are among the most dangerous types of motor vehicle collisions that can happen. Commercial trucks are much larger and heavier than other types of vehicles. The large disparity in the size and weight of large trucks versus other types of vehicles can cause catastrophic injuries and fatalities when accidents happen. Trucks also require a much greater braking distance than other vehicles because of their weights. This makes it more difficult for drivers to stop their trucks in time to avoid accidents. Other drivers need to understand the dangers of truck accidents and navigate around them carefully to avoid collisions. Truck accident statistics demonstrate the dangers of being involved in collisions with large trucks.
Truck Accidents More Dangerous
According to the Insurance Institute for Highway Safety, most fatalities that happen in truck accidents happen to the occupants of passenger vehicles. Trucks weigh as much as 20 to 30 times more than passenger vehicles. They also have a much greater ground clearance, which can result in other vehicles passing underneath the trucks and having override accidents. While truck drivers have many regulations that they must follow, many drivers violate the hours of service rules. This means that they may be driving while fatigued and have slowed reaction times.
In 2018, 4,136 people were killed in truck accidents in the U.S. Out of these deaths, 67% were the occupants of passenger vehicles, 15% were motorcyclists, bicyclists, or pedestrians, and 11% were the occupants of the trucks. The number of fatalities that happened in 2018 was 31% higher than the number of fatalities in large truck collisions that happened in 2009. In accidents involving passenger vehicles and large trucks, 96% of the fatalities happened to the occupants of the passenger vehicles. Fatalities in large truck accidents accounted for 11% of all people who were killed in motor vehicle collisions in 2018.
When and Where Truck Accidents are Likelier
The IIHS reports that 52% of fatal large truck accidents in 2018 happened on major roads other than interstates. Interstates and freeways accounted for 33%, and minor roads accounted for 14%. Half of the fatal truck crashes happened between 6 a.m. and 3 p.m. While 34% of other types of motor vehicle accidents occurred on Saturday and Sunday, 16% of fatalities in large truck accidents happened on those days. Fatal truck accidents occurred more frequently during the workweek.