Experts Are Turning to Safety Technologies to Prevent Large Truck Accidents
POSTED ON November 15, 2017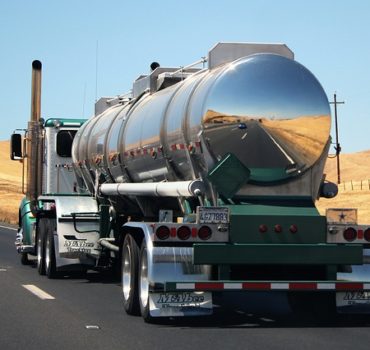 Technologies in development have the potential to reduce the number of large truck accidents that occur in the United States each year. These include vehicle-to-vehicle communications systems, lane departure warning systems, automation, and other potential life-saving systems.
National Transportation Safety Board (NTSB) Takes Note
The NTSB hosted a roundtable discussion this summer that included professionals from the trucking industry, vehicle manufacturers, technology companies, researchers, and government representatives. The discussion focused on recently introduced technologies and technologies under development.
The experts concluded that collision avoidance technologies are reducing accidents and have the potential to reduce more accidents as they become standard features on commercial trucks. One fleet manager presented evidence that their fleet had experienced a 70% reduction in accidents and a 95% reduction in severity when accidents occur after they installed collision avoidance systems on their trucks. The panel determined that assistance from legislators and regulators would help speed implementation and establish standards beneficial for the 21st-century trucking fleet.
AAA Study on Trucking Safety
In September 2017, the AAA Foundation for Traffic Safety released a report entitled "Leveraging Large-Truck Technology & Engineering to Realize Safety Gains." The report examined onboard video monitoring systems as well as lane departure warning systems. AAA also studied automatic emergency braking systems and upgraded air disc brakes. The report found that these technologies have significant potential to reduce the number of injuries and fatalities.
AAA estimated that lane departure warning systems could prevent 6,372 accidents, 1,342 injuries, and 115 deaths. Automatic emergency braking systems could prevent 5,294 crashes, 2,75 injuries, and 55 deaths. Air disc brakes could prevent 2,411 crashes, 1,471 injuries, and 37 deaths. The technology with the greatest potential for reducing accidents is video-based onboard safety monitoring systems. AAA estimates these systems could prevent 63,000 crashes, 17,733 injuries, and 293 fatalities. The study further determined that the economic benefits to the trucking industry and the general public of installing these technologies far exceed the cost of installation, training, monitoring, and maintenance.
These technologies and many others are in various stages of development and implementation. For now, drivers must remain vigilant to prevent collisions and accidents involving commercial trucks. In 2015, there were 400,000 crashes involving large trucks that caused 116,000 injuries and 4,067 fatalities. For those injured or killed in these accidents, a truck accident lawyer in Nevada can help pursue compensation for medical expenses, lost wages, loss of earning potential, and other damages stemming from the accident.