When You Collide with a UPS Truck
POSTED ON September 18, 2020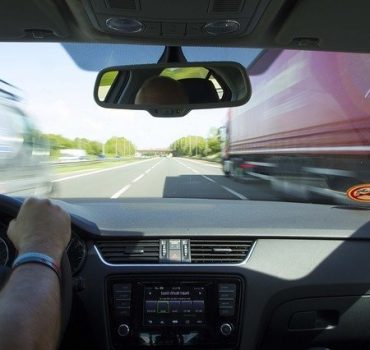 UPS drivers in Nevada are under significant pressure to deliver packages on time, and this pressure can lead to accidents with other vehicles and pedestrians. When people suffer serious injuries in an accident with an at-fault UPS driver, the company may be liable to pay damages for the victim's losses. The company is the largest private package-delivery service in the world. While it has a number of safety measures in place, accidents still happen.
Frequency of UPS Accidents
The Federal Motor Carrier Safety Administration tracks inspections, truck accidents, and the actions taken for commercial trucking companies, including UPS. According to the FMCSA, a total of 497 reportable crashes involving UPS trucks happened during the 24 months before July 31, 2020. Out of those accidents, 18 were fatal accidents, 150 were injury accidents, and 329 required the vehicles to be towed away. During that period, 4,434 inspections of UPS trucks were completed, and 1,586 were found to have violations.
Causes of UPS Accidents
UPS truck crashes can be caused by many factors. Some of the most common driver- or truck-related causes include the following:
Driver distraction or inattention
Failing to yield
Speeding
Mechanical problems
Driver fatigue
When UPS drivers are distracted by their phones, electronics in the vehicle, or by other things while driving, they may cause collisions with other motorists. UPS drivers who fail to yield to oncoming vehicles may be struck, injuring people in the vehicles that had the right-of-way. Speeding UPS trucks may not be able to slow in time to avoid collisions or may end up running stop signs and red lights. Finally, UPS has a duty to maintain the vehicles in its fleet properly. When the company fails to do so, mechanical problems and failing parts can cause accidents to happen.
Potentially Liable Parties
While the driver might be at fault for causing a UPS accident, several other parties may also be liable. As the employer of the driver, UPS is vicariously liable for the negligent actions of its employee when an accident occurs and injures people. UPS may also be directly liable if it negligently hired, supervised, or retained an incompetent driver. When a part fails because of a defect, the part's manufacturer or designer may also be liable. Identifying all of the parties that are liable in a UPS collision might help victims recover compensation for their losses.