Were You Partially to Blame for Your Nevada Car Accident?
POSTED ON August 8, 2019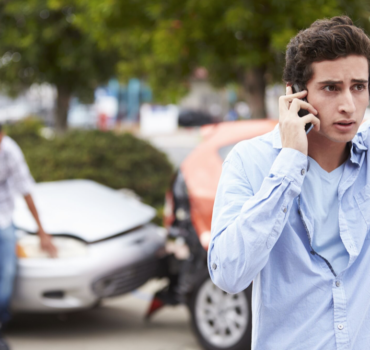 Drivers in Nevada who were partially to blame for causing a car accident may still be able to recover damages under the state's comparative negligence standard. Nevada follows the fault system for assessing liability in motor vehicle collision cases. Therefore, those who suffer injuries, property damage, or both recover compensation from the at-fault drivers or their insurance carriers by hiring a top car accident lawyer. When there is shared responsibility, however, the amount motorists can recover may be adjusted accordingly.
What is the Modified Comparative Negligence Rule?
The modified comparative negligence rule in Nevada is a law that seeks to make things fair for all people involved in car accidents. Sometimes, more than one driver is responsible for causing an accident. For example, one motorist may have been speeding, but the other might have run a red light, causing a collision. Both were negligent in their duty of care to the other drivers on the road.
Under the modified comparative negligence law, those who suffer personal injury or property damage in auto collisions can recover proportional compensation for their losses. Motorists are only entitled to recover the percentage of the total damages for which they are not responsible. Drivers can only obtain compensation provided they are not more than 50% at fault for causing the accident. If there are more than two people who were involved in and share fault for causing a crash, then each person pays according to his or her percentage of blame for the wreck.
Deciding Fault in Nevada Negligence Cases
Decisions regarding fault in Nevada personal injury cases fall to juries. After hearing all the pertinent evidence, juries deliver two verdicts – one specifies the total damages suffered by the plaintiff and the other attributes a percentage of fault to the involved parties. Juries do not have to assign some percentage of fault in all cases. Rather, they can determine that sole blame for causing the accident lies with one driver or the other.
Juries in car accident cases apportion the total damages by a percentage depending on the level of blame they assign each driver. For example, the jury found the plaintiff in a car accident claim 25% at fault for causing a wreck that resulted in $200,000 in total damages. Based on his or her blame in the accident, the driver is only entitled to 75% of the total damages, and thus, is awarded $150,000.