Are You Dying for a Diet Soda?
POSTED ON April 23, 2019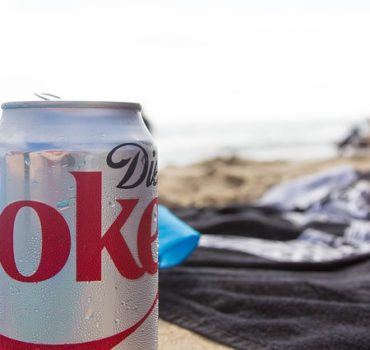 Consuming two or more diet sodas or other artificially sweetened beverages a day can increase an individual's risk of having a stroke. It may also increase the risk of several other, potentially life-threatening health conditions. Consumers should carefully consider the foods they consume and avoid those that may lead to serious health problems.
Diet Sodas, Artificial Sweeteners, and Early Death
Artificial sweeteners are used in everything from diet soda and teas to cereals, cakes, and "healthy" treats. While these sweeteners help reduce sugar intake, they increase the risk by 31% of the individual having a clot-based stroke. The risk is greatest in women who are over the age of 50.
In 2018, Americans consumed more than 3 billion gallons of carbonated diet soda beverages. This was roughly 25% of all carbonated beverages consumed in the country that year. While soda consumption, in general, is declining, the sheer volume of soda consumed means that a significant number of Americans are at increased risk of developing diabetes and obesity; both of which are known to increase the risk of strokes and heart attacks. Physicians are quick to point out that Americans should consume more water and herbal teas which are known to remove toxins from the body and promote a healthy immune system that can reduce the risk of heart attacks, strokes, and other potentially life-threatening health conditions.
In addition to increasing the risk of a stroke, artificial sweeteners are linked to increased risk of dementia, Type 2 diabetes, obesity, and heart disease. Research has shown that even healthy individuals with no pre-existing conditions had an elevated risk of developing these potentially fatal conditions if they regularly consumed two or more artificially sweetened beverages per day. Those who consumed two or more beverages had a 29% greater likelihood of developing heart disease, and a 16% greater likelihood of early mortality from any cause than women who did not consume artificially sweetened beverages.
Cause and Effect?
Researchers caution that the evidence linking artificial sweeteners and elevated health risks is only starting to be explored. It is possible that the consumption of diet sodas and other artificially sweetened products may not cause certain health conditions, but may create conditions within the body conducive for these conditions to develop. For instance, in postmenopausal women, those already at elevated risk for vascular disease, and others who have concurrent health conditions.