Hair Dye Linked to Higher Risk of Cancer
POSTED ON November 24, 2020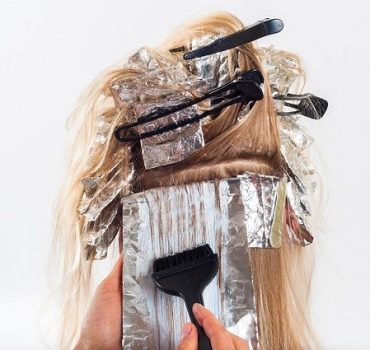 Scientists have found that women using permanent hair dye are at a higher risk of breast cancer than women who abstain from the use of harsh chemicals. The National Institutes of Health (NIH) scientists conducted the Sister Study on 46,709 women. It was discovered that regular users of permanent hair dye and hair straighteners are more likely to develop cancer than non-users.
Hidden Chemicals Influencing Cancer Development
Despite the health authorities' best efforts, dangerous products keep finding their way to the market. Authorities have stringent measures for pharmaceutical manufacturers, but other products have fewer restrictions. For example, the Food and Drug Administration (FDA) discovered unapproved pharmaceutical ingredients in weight loss, sexual enhancement, and muscle building supplements. The NIH found that African American women are 60% more likely to get breast cancer than white women when using permanent hair dye regularly. Some permanent hair dyes contain chemicals such as hydrogen peroxide, aromatic amines, and ammonia with mutation properties that act as a catalyst for certain cancers. Hair straighteners contain formaldehyde, a known cancer-causing ingredient.
Avoiding Dangerous Products
It is recommended that individuals swap permanent hair dye out for its less dangerous counterparts. The NIH concluded that there was no breast cancer risk when using temporary hair dye. While it is not a definitive barrier against breast cancer, avoiding the use of dyes with harmful chemicals can aid in the fight against cancer. Preventative action is our greatest asset when it comes to reducing the risk of breast cancer.
Fighting Against Unsafe Products
Every manufacturer has a legal obligation to provide a safe product to their client. If an individual develops breast cancer as a result of exposure to harmful hair dye, an experienced attorney is an asset. Several complainants filed lawsuits through personal injury attorneys against the biggest distributors of talcum powder products following the discovery that the companies were manufacturing talcum powder with dangerous levels of cancer-causing elements. The products could cause birth defects or reproductive health issues. The Missouri Court of Appeal upheld the decision of a lower court and awarded the complainants $2.1 billion as the talc powder Johnson and Johnson was using contains chromium, lead, arsenic, and lead products that cause ovarian cancer. Attorneys successfully argued against Johnson and Johnson as they and other industry players had concealed this information from the public for years.