Did Manufacturers Fail to Warn You of Proton Pump Inhibitor Dangers?
POSTED ON June 10, 2020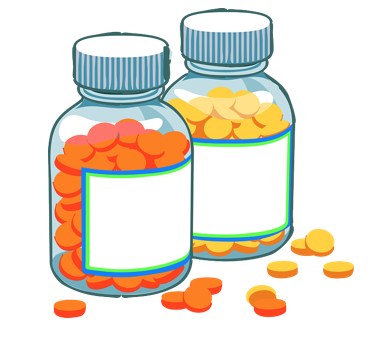 Manufacturers of defective or dangerous products are liable for the injuries and damages they cause, and this includes drug manufacturers. Users of proton pump inhibitor medications have a right to compensation for their injuries from these dangerous medications. Currently, there are numerous class-action suits filed by injury lawyers.
What is a Proton Pump Inhibitor?
Proton pump inhibitors (PPIs) are medications that treat certain gastrointestinal disorders by reducing the amount of acid released in the stomach. These drugs are commonly used to treat frequent heartburn and gastroesophageal reflux disease (GERD).
PPIs that are named in the lawsuit include such popularly prescribed and OTC dangerous medications as:
Dexilant (dexlansoprazole), manufactured by Takeda Pharmaceuticals
Nexium (esomeprazole), manufactured by AstraZeneca
Prilosec (omeprazole), manufactured by AstraZeneca
Prilosec (omeprazole), manufactured by Proctor & Gamble
Prevacid (lansoprazole), manufactured by Takeda Pharmaceuticals
Protonix (pantoprazole), manufactured by Pfizer
What Recourse Do Affected Patients Have
The first federal lawsuit was filed against AstraZeneca in the U.S. District Court, Southern District of Illinois, in May 2016. In the suit, the claimant alleged that despite receiving complaints about a link between Nexium use and kidney injury as far back as 2004, AstraZeneca continued to aggressively market the drug without printing a warning on its label.
As of January 2020, there were almost 14,000 proton pump inhibitor lawsuits pending in the federal court. Because of the vast number of cases, a judicial panel combined the cases into a multidistrict litigation (MDL) in August 2017. Injury lawyers expect that the MDL could include thousands more PPI lawsuits. The lawsuits against PPI manufacturers have been ongoing for years and began to increase in numbers, prompting the need for an MDL, which had previously been denied in February 2017.
In their complaints, claimants allege that the manufacturers of the drugs failed to adequately warn patients of the dangers of their widely used medications. The first bellwether trial is scheduled for September 21, 2020.
Why are These Medications Dangerous?
All lawsuits included in the MDL claim that the PPI medications caused serious side effects that damaged the kidneys of the plaintiffs. These kidney injuries included kidney disease, kidney injury, kidney failure, and acute interstitial nephritis (AIN). Claimants have also filed suits against AstraZeneca alleging that its Nexium caused bone fractures, bone deterioration, and loss of bone density.