Abandoned in the Last Days of Life: When Hospice Patients Cry for Help
POSTED ON December 14, 2017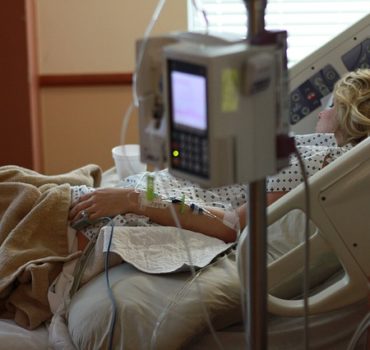 Hospice care providers are contracted to provide end of life care to ailing patients and when they fail to provide adequate care they can be held liable for medical malpractice. As of 2014, there were 4,000 registered hospice care agencies in the United States providing care to approximately 1.3 million patients. 60% of these agencies are privately owned for-profit businesses. Even though this large industry continues to grow in size and scope, there is precious little oversight which means that patients are at significant risk of injury or harm under the care of their hospice provider.
It is estimated that approximately 20% of hospice care providers fail to provide the care that patients and their families require. Approximately 8% of hospice care providers fail to provide any care in the final two days of life when patients are most vulnerable and often need the greatest levels of care. This can needlessly exacerbate a patient's pain and suffering as well as leave them vulnerable to physical, financial, and other forms of exploitation.
Regulating Hospice in Nevada
Hospice providers in Nevada are required to be licensed by the state. Hospice providers are required to monitor and address the dietary, medical, and sanitary needs of patients in their care. They are responsible for providing palliative care including the administration of medication and general assistance as required to keep the patient comfortable and as free from pain as possible. Oversight for hospice care programs in Nevada is the responsibility of the Department of Health and Human Services. Providers that fail to adhere to accepted norms and set in stone regulations can face the loss of licensure, fines, and other penalties.
Hospice Failures and Liability
Common hospice failures include failure to deliver or administer prescription medication, failure to respond to calls for assistance, and failure to communicate with patients or family members. These failures can have a negative impact on the patient's health and well-being. In some cases, it could also have potentially fatal consequences.
When hospice care providers neglect their responsibilities or act in a negligent manner, they can be held liable for the personal injuries, pain and suffering, and untimely deaths that their negligent actions cause. A medical malpractice lawyer in Nevada can pursue claims for damages against hospice care personnel, their employer, and others whose actions are responsible for a patient's suffering.