Is it Safe to Have a Baby in the US?
POSTED ON September 19, 2019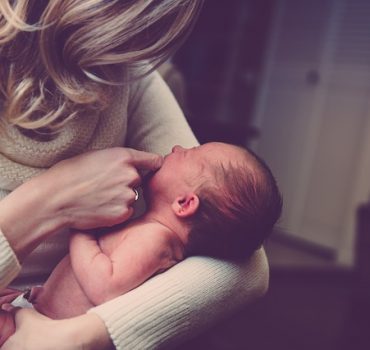 Mothers and their babies are at risk for suffering serious injuries or death during labor and delivery in Nevada and elsewhere throughout the U.S. While other developed nations have seen a steady decline in maternal and infant injury and death rates, these rates have continued to climb in the U.S. Appropriate care could help prevent birth injuries and fatalities.
The Problem of Maternal Harm in the U.S.
According to a USA Today report, approximately 50,000 mothers suffer injuries each year while giving birth and 700 more die due to birthing-related problems. Contributing to the problem, there are no safety standards implemented at the state, federal, or private levels to help protect women during pregnancy, labor and delivery, and recovery. Further, a federal tracking system does not exist for monitoring the occurrence of birthing complications.
Common Types and Causes of Birth-Related Complications
Although many women give birth every day in the U.S. without incident, numerous factors during labor and delivery may result in harmful or fatal complications. Some of the most common types of problems during the birthing process include:
Hemorrhage
Sepsis or infections
Blood clots
Hypertensive disorders
Stroke
Complications during pregnancy or during labor and delivery may result due to factors outside the medical professionals' control. However, many occur as a result of inadequate monitoring of mothers' conditions, failing to provide timely treatment for conditions during pregnancy or birthing-related problems, or a lack of systems or procedures to ensure patient safety at the hospital or birthing facility level.
Birth Injuries – Babies at Risk
Infants may suffer injuries before, during, or just after birth, some of which may cause conditions with lasting effects or that result in death. Some of the most common types of birth injuries include bruising or swelling of the head, brain bleeds, broken blood vessels, facial nerve injuries, fractures of the collarbone, and trauma to the nerves that supply the arms and hands.
Birth trauma may result from any number of factors, many of which are preventable. Often, birth injuries and defects occur due to factors, including the improper use of birth-assisting tools, failing to adequately monitor and control fetal oxygen intake, errors during amniocentesis, neglecting to identify and address fetal distress in a timely manner, turning away women in labor, fetal exposure to dangerous medications, and failing to perform emergency cesarean sections when necessary to avoid harm to infants or mothers.