Factors that Impact Pedestrian Fatality Risk
POSTED ON November 20, 2018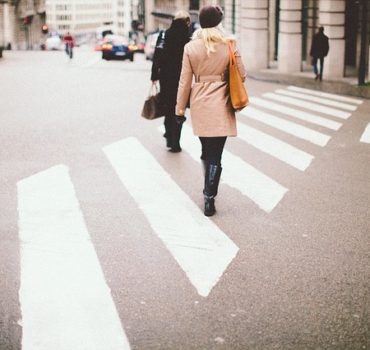 In 2016, nearly 6,000 pedestrians died in automotive accidents in the United States, and faulty infrastructure planning is partially to blame for this high rate. Because pedestrians are unprotected when involved in a traffic crash, the rate of fatality for these accidents is much higher than accidents involving people inside vehicles only. A closer look at the factors surrounding pedestrian fatalities shows that cities and drivers can take precautions to protect the pedestrians that share the road.
Pedestrian Crashes at Higher Risk for Fatalities
In one survey of collisions involving pedestrians, researchers found that injuries to the head, torso and lower extremities were the most common in these crashes. Head and torso injuries have a high risk of fatality. In addition, pedestrians older than 65 were at higher risk for death in pedestrian accidents than younger people.
Vehicle Design Factors Impacting Crash Fatality Rates
The shape and size of the vehicle is also a factor in fatality rates. As vehicle weights increase, so does the risk of fatality in pedestrian accidents. Sport utility vehicles, which are more likely to hit a pedestrian's head or upper torso, increase the risk of fatality over passenger cars. A front bumper height that is high off the ground is more likely to kill a pedestrian than one that is low to the ground, which would hit the pedestrian's legs instead of critical body parts.
Poor Infrastructure Another Contributing Factor
City infrastructures that are not pedestrian friendly are another factor pushing the number of pedestrian deaths higher. Changes to intersections to add curb extensions can slow traffic on dangerous curves, increasing the chances that a driver will see a pedestrian in a designated crosswalk before it is too late. Staggered crosswalks that require pedestrians to face oncoming traffic before stepping into the roadway can make pedestrians more aware of risks. Giving pedestrians a head start before traffic lights turn green helps make them more visible to cars that may be turning into an intersection. Pedestrian walkways that go over busy intersections instead of through them are also helpful.
Much needs to be done to make the city roadways safer for pedestrians. While those that are injured have the right to seek help from an injury lawyer, avoiding injury altogether is always the best option.