Was Your Baby Injured by Perinatal Asphyxia?
POSTED ON July 22, 2019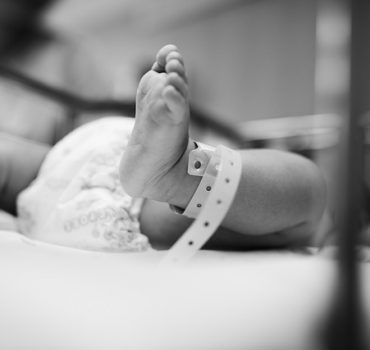 Infants may suffer perinatal asphyxia before or during birth as a result of medical mistakes or negligence. According to the National Center for Biotechnology Information, perinatal asphyxia occurs in two out of every 1000 births throughout the world.
What Is Perinatal Asphyxia?
Perinatal asphyxia, or hypoxic-ischemic encephalopathy, is a medical condition caused by oxygen deprivation to infants' brains before, during, or immediately after birth. When babies cannot start and maintain effective breathing upon birth or if issues arise during or before birth, it can cause infants to go without adequate oxygen for too long or to go for an extended period with reduced blood flow. As a result, infants' organs could be damaged.
What Causes Perinatal Asphyxia?
The prolonged oxygen deprivation that results in perinatal asphyxia can be caused by numerous factors, some of which are the result of doctor negligence or errors. Some of the most common contributors in perinatal asphyxia cases include:
Pre-eclampsia or eclampsia
Ruptured placenta
Prolonged labor
Umbilical cord problems
Hypertension or hypotension in mothers during pregnancy or labor and delivery
With careful care and monitoring during women's pregnancies and the birthing process, many events that cause perinatal asphyxia are preventable. While emergency situations can and do occur during labor and delivery, quick action on the part of health care providers to address and remedy these issues may help keep mothers and their babies safe.
What Are the Effects of Hypoxic-Ischemic Encephalopathy?
The symptoms that affect babies born with hypoxic-ischemic encephalopathy vary depending on the extent and severity of their brain injuries. For some children who suffer perinatal asphyxia, the resulting injuries may be minor or resolve on their own.
The National Center for Biotechnology Information reports, however, that of the infants affected by this condition around the world, 25% experience permanent neurological effects. Infants born with hypoxic-ischemic encephalopathy may develop a range of long-term conditions as a result of their injuries. These include epilepsy, autism spectrum disorder, delayed brain development or other developmental delays, motor difficulties, dyslexia, and attention deficit disorder. Due to the effects of perinatal asphyxia, many babies require lifelong medical treatment and round the clock care. In some cases, babies die as a result of their injuries. Perinatal asphyxia is responsible for approximately 840,000 (23%) of neonatal deaths across the globe.