Did Prenatal Exposure to Depakote Injure Your Baby?
POSTED ON June 23, 2021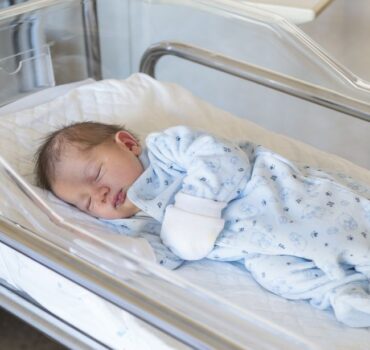 Prenatal exposure to valproic acid (Depakote) has been found to increase the risk of congenital malformations along with neurological disorders and developmental delays. Recent studies have shown that exposure to Depakote may lead to attentional problems, autism spectrum disorders, or autistic traits.
Determining the Effects of AEDs in Children
One study conducted in late 2020 examined the link between prenatal exposure to antiepileptic drugs (AEDs) and an increased risk for autism spectrum disorders (ASD), along with attention-deficit/hyperactivity disorder (ADHD) in children with epileptic mothers.
In the study, Kelsey K. Wiggs and others studied data from the Swedish medical register to gauge the risk of developing ASD or ADHD after prenatal exposure to AEDs, including Depakote. The group studied included 14,614 children who were born to mothers with epilepsy in the years ranging from 1996 to 2011, with follow-ups taking place up through 2013. According to the study, 23% of mothers used a type of anticonvulsant drug throughout their first trimester of pregnancy. While around 4.8% of those mothers used Depakote, 6.8% used lamotrigine, and another 9.7% used carbamazepine.
A Considerable Increase in the Risk of ASD and ADHD
In the study, Wiggs and colleagues found that the use of Depakote led to a 2.3-fold increase in the risk for ASD. They also concluded that the AED was associated with a 1.7-fold increase in the risk for ADHD.
The study is largely considered reliable because of its scope, along with a long follow-up period taking place over the course of 17 years. The experts behind the study also took into consideration different risk factors for ASD and ADHD, including gestational age, the age of both parents at conception, and birth weight, among others.
The study also supported findings from earlier studies, including a Danish study that monitored 508 children who had experienced valproate exposure. That study concluded that there was a 2.50% absolute risk for childhood autism and a 4.42% absolute risk for ASD, although the study did find that the risk for ASD appeared to be greater in mothers with bipolar disorder and others compared to those with epilepsy.
In addition to neurological disorders developed later, other studies have found a link between valproate and congenital defects such as adverse neurodevelopmental sequelae and neural tube defects.
All of these studies indicate that Depakote may negatively impact children's development both during and after pregnancy.