Preventing Tip-Over Accidents
POSTED ON September 10, 2020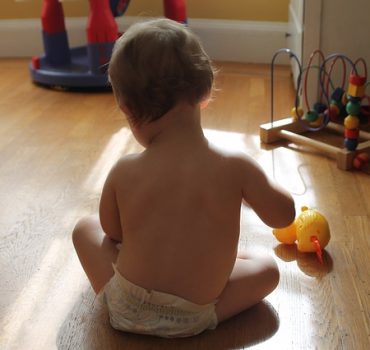 Furniture and appliances can tip over and seriously injure or kill children in Nevada, making it important for people to take preventative steps to keep these types of accidents from happening. Thousands of children are injured each year in tip-over accidents and are forced to seek care in emergency departments. Unfortunately, some children are killed when furniture or appliances tip over and fall on them. There are several steps parents, caregivers, and landlords can take to help prevent tip-over accidents from happening.
Tip-over Accidents Are Fairly Common
The Consumer Product Safety Commission reports that 459 children younger than age 17 were killed in tip-over accidents from 2000 to 2018. Among these fatalities, 93% were children who were younger than age five. In 73% of the cases, the children died from injuries to the head, and 55% of children were crushed by the weight of the objects that fell on them. On average, 11,000 children are treated in emergency departments each year for injuries sustained in tip-over accidents. A majority of the injured children are age nine or younger. Some of these accidents are caused by defects in the design of the items which make them unstable and likelier to tip over.
Preventing Tip-over Accidents
Because of the dangers of tip-over accidents, parents, caregivers, and landlords should take several preventative steps to keep them from occurring. Heavy furniture, televisions, and appliances should be anchored to the wall with brackets or wall mounts. Cords and cables should be secured away from the reach of children, and heavier items should be placed on lower shelves or in bottom drawers. Parents and caregivers should not store items that will attract children to climb on the shelves. For example, toys, remotes, and other preferred objects should not be stored at heights.
When people purchase new televisions, appliances, or furniture, they should immediately anchor them to the walls instead of putting off doing so until later. They might also want to check if any recalls have been issued for furniture items because of tip-over dangers caused by design flaws before they purchase dressers or bookshelves for their children's rooms. Keeping young children under close supervision can also help to prevent tip-over accidents from happening.
Tip-over accidents can cause serious injuries or deaths. Taking steps to prevent tip-over accidents might help to reduce the risk that they will occur.