Who Pays for the Tow Truck After a Crash?
POSTED ON June 9, 2021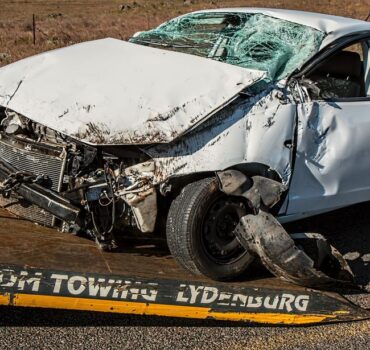 Following a motor vehicle accident, different parties will need to pay towing fees depending on who is at fault and whether the accident took place in an at-fault state. If towing services are required following an accident, there are a few ways to determine who will be responsible for covering the fees.
Responsibility in Fault States
While everyone will need to cover damage to their own property and medical expenses in no-fault states, drivers who are at fault for a car accident will need to cover the other party's damages in fault states. Ultimately, the total amount that the at-fault party will need to cover will depend on how much fault they shared in the accident.
At-Fault Parties Pay for Tow Trucks
In fault states, the at-fault party will be responsible for paying towing fees, among other costs associated with the accident. Both the at-fault driver and their insurance company will need to cover towing and storage for vehicles that require towing.
The potential costs of covering an accident make auto insurance coverage vital for all drivers. Otherwise, all costs resulting from an accident will come out of the at-fault driver's pocket.
Meanwhile, drivers who aren't at fault will be able to avoid paying for damages resulting from an accident. However, to help ensure that the at-fault driver and the driver's insurer cover the costs, it's important to collect the driver's personal and insurance details.
In the event the at-fault driver is either uninsured or underinsured, the driver who isn't at fault may be required to use underinsured and uninsured coverage included in their own insurance policy.
Steps to Take Following an Accident
After an accident takes place, if a vehicle needs towing, drivers may be able to request a specific mechanic to tow the vehicle to their lot. Regardless of where the vehicle goes, it should remain in the lot until the insurance company of the at-fault driver has been able to perform an assessment of the damage.
To avoid paying towing fees, drivers should remove their vehicle from storage as soon as insurers have assessed the damages.
If a driver is involved in an accident and isn't at fault in a fault state, the other party is generally responsible for towing fees. Even if the at-fault driver is unable to pay through insurance, most underinsured/uninsured policies should be able to help cover towing and storage costs.