How Furloughed Truckers Avoided Pre-Employment Drug Testing
POSTED ON October 15, 2020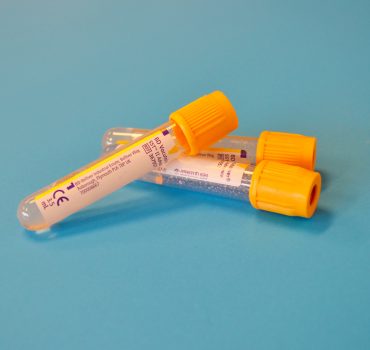 A study conducted by the National Transportation Safety Board and the National Institute on Drug Abuse revealed that 67% of truck drivers involved in fatal-to-the-driver trucking accidents had detectable concentrations of psychoactive drugs in the driver's system. This is the cause for mandatory drug tests for commercial vehicle drivers. In a bid to ease the negative effects that the COVID-19 pandemic has had on trucking companies in the US, the Federal Motor Carrier Safety Administration (FMCSA) extended the waiver of pre-employment drug testing for furloughed truckers to 30th September 2020.
COVID-19 and the Trucking Industry
Most trucking companies were forced to lay off and furlough drivers during the peak of the Coronavirus pandemic. Normally, furloughed drivers absent from the random testing pool for more than 30 days would have to undergo a pre-employment drug test. Logistic arrangements and costs for such tests are the responsibility of the trucking companies. However, the COVID-19 economic effects triggered the FMCSA to extend the waiver and ease the financial burden of drug tests for struggling trucking companies. While this seems favorable to the companies, it presents a risk given that truck drivers in the US have higher records of driving under the influence as compared to other truckers across the globe.
The Risks of Waived Pre-Employment Drug Tests for Furloughed Drivers
Despite the good economic intentions behind the FMCSA waiver, many furloughed drivers easily avoided the pre-employment drug test, putting other motorists as well as the truck drivers at risk. Drivers involved in trucking accidents can be impaired by drugs such as marijuana, cocaine, and amphetamines. The prevalent use of drugs and alcohol amongst US truck drivers has instigated many debates and studies surrounding pre-employment testing and road safety.
Unfortunately, fatalities from truck crashes are higher amongst other motorists as compared to truck drivers. A 2018 report by the Insurance Institute for Highway Safety revealed 4,136 fatalities in large truck crashes. Of these, 67% were drivers and occupants of other vehicles, while 15% were bicyclists, motorcyclists, pedestrians. Only 16% of those who died in such crashes were truck occupants.
It is difficult for victims of truck crashes to get justice and compensation for injuries, lost income, and trauma. A truck accident lawyer can help to prove substance use through collected evidence from the accident scene, subpoenaed medical records, DUI tests, and police reports.