When Should You Contact a Birth Injury Lawyer?
POSTED ON October 30, 2022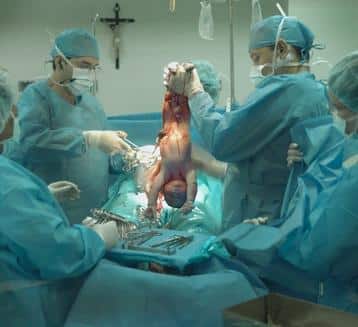 Your child is displaying signs of a birth injury. You suspect that the negligence of a medical provider contributed to your baby's condition. You are going to need money for medical bills and future care for your child, and you shouldn't have to shoulder those financial burdens alone. So when should you contact a birth injury lawyer? You should contact legal representation as soon as you become aware of a birth injury for which you believe a medical provider involved with your care is to blame.
A birth injury lawyer helps with claims of medical malpractice and pursues financial compensation from the at-fault party. However, if you put off speaking with a lawyer for too long, your window for taking legal action can be closed.
What Are the Signs of a Birth Injury?
According to the Centers for Disease Control and Prevention, roughly seven out of every 1,000 newborns in the U.S. are born with birth injuries. Brain and spinal cord damage are the most catastrophic, irreversible injuries that can happen during childbirth.
Some of the most common signs of a birth injury are:
Brain injury
Reduced oxygen supply, typically due to an obstruction or other issues during birth, can cause brain injury. If a healthcare professional does not give enough care, brain injuries can be brought on by physical trauma during childbirth.
Cerebral palsy
If your baby is born without enough oxygen, it may develop this condition. Cerebral palsy is a broad term used to describe a number of chronic illnesses that impair motor control. When raising a child with special needs, know that CP signs typically show up during the first few years of life. Cognitive decline and neurological damage may or may not follow.
Injury to the brachial plexus
Brachial plexus injuries are painful and frequently accompanied by a restricted range of motion in the hand or arm or the inability to lift the arm above shoulder level.
Erb's Palsy
Erb's Palsy can happen if a doctor treats a baby's brachial plexus poorly or without proper experience. This kind of injury can be brought on by careless behavior, including the incorrect use of forceps and medical errors.
Damage to the facial nerves
This causes a child to lose the ability to regulate their muscles, known as facial nerve palsy. It frequently happens with challenging deliveries and is brought on by pressure on the face just before or during delivery. This damage can also be brought on by using forceps incorrectly.
How Can I Show That I Have a Birth Injury Claim?
You must demonstrate the following to make a claim for birth injuries brought on by medical malpractice: your baby was the subject of a legal duty of care owed by the defendant; the defendant violated this legal duty or standard of care by acting in a way that would have been expected of any other competent medical staff member; and his violation resulted in harm to your baby.
Damages in Cases of Birth Injuries
The expenses you and your child incur are called damages in a birth injury case.
Damages may encompass a range of expenses, such as:
Medical costs
Costs of assisted living
Loss of potential earnings or employment
Reduction in life expectancy
Pain and suffering
Emotional angst
Birth injury lawsuits allow for damages other than just up-front expenses. They also cover any expenses a child might incur throughout the course of their entire life. Non-economic damages, such as suffering, anguish, and a lower quality of life, are also possible.
How Does a Birth Injury Lawyer Help?
A no-cost consultation will be the first step in your birth accident lawsuit. Your attorney gains more information regarding your case at the initial appointment. They will talk with you about things such as when you first believed a birth injury had happened and how the injury has affected your child's and your family's lives. Your attorney will take on your case if they believe there were medical blunders or avoidable mistakes.
When they start working on your case, your attorney will analyze the medical records from your pregnancy, birth, and postnatal care: They will, if at all possible, speak with witnesses who may be able to explain how the injury happened.
Your attorney will also examine your case with independent medical specialists to evaluate whether a physician, midwife, nurse, or other healthcare practitioner failed to uphold the accepted level of care. Experts will also assist in determining the appropriate amount of damages to seek in your case.
After your case has been researched and prepared, your attorney will make a settlement demand. Your team of lawyers will send the medical provider's malpractice insurance provider a first settlement demand. The case can be concluded at this point if both responsibility and damages are undisputed.
If liability and damages are disputed, and a pre-trial settlement cannot be reached, your attorney will file a lawsuit on your behalf. The official evidence-gathering procedure known as discovery is started as soon as the lawsuit is filed.
Will My Birth Injury Case Go to Trial?
A court trial may be in your best interests if a pre-trial settlement cannot be achieved. Trial lawyers with experience will make the strongest possible argument on your behalf, providing expert witness testimony and exhibits created to support your case and help the jury understand the evidence.
Funds are collected and dispersed immediately if your side reaches a favorable settlement or judgment. Any liens affecting your recovery are also taken care of by your lawyer.
What Is the Statute of Limitations for Birth Injuries?
If a medical mistake resulted in your child's birth damage, you might be entitled to compensation. However, it would be best if you spoke with a lawyer soon to ensure no crucial time constraints have passed.
There are time limits for bringing a birth injury case in each of the 50 states. A statute of limitations determines the amount of time you have to file a lawsuit. Even if you have concrete proof that the doctor or accountable hospital acted negligently, you cannot file a lawsuit if you fail to do so within that time frame.
If you miss this deadline, you risk losing your opportunity to file a claim for your damages or the damages to your child. You can better understand how the statute of limitations may impact your prospective claim by working with an experienced attorney.
A birth injury malpractice attorney can assist you in understanding the legislation in Nevada and make sure you do not file a lawsuit for too long.
Nevada's Statute of Limitations
Each state has a different statute of limitations. Many states additionally have restrictions, limitations, or requirements that can apply to your situation. The statute of limitations for a birth injury in Nevada is generally three years. The statute of limitations for a wrongful death claim in Nevada is two years.
Your legal representative will examine your case's facts and make sure that any ambiguous legal requirements do not jeopardize it.
What Is the Discovery Rule?
Victims of malpractice are not always immediately aware that they were hurt. Sometimes, a patient is aware of an injury but unaware that someone else is to blame. These kinds of situations can fall under the discovery rule.
The statute of limitations may not begin to run in some places until you learn of an injury and assume someone else was at fault. Because the statute of limitations only kicks in when you find the injury, these jurisdictions are known as discovery rule states.
The clock begins to run if the birth injury to your baby happened in a state without a discovery rule on the day the harm occurred, whether you were aware of it, or not. A lawyer can walk you through Nevada's state laws and explain them to you.
How Much Does a Lawyer for Birth Injuries Charge?
A birth trauma attorney could be provided without charge. Some birth injury lawyers take cases on a contingency fee basis, which means they don't collect any advance fees and only get paid if you receive compensation. If you prevail, your attorney will deduct a portion of your winnings to cover fees.
How Much Could I Be Compensated?
It depends. The severity and kind of your child's injury, the overall anticipated costs of care, and other factors can affect the value of your claim.
What Types of Cases Do Birth Injury Lawyers Handle?
Even seemingly insignificant errors in medical care can have serious consequences and necessitate years of extensive therapy, which may include surgery, medication, and other forms of emotional and physical therapy.
The good news is that after receiving a diagnosis that suggests this type of medical malpractice, a birth injury attorney can advocate on your behalf to get compensation to pay for medical expenses and other costs. Knowing when should you contact a birth injury lawyer may help you protect your child's rights and get the compensation he or she will need through their lives.