How to Find the Best Injury Lawyer in Elko, NV
POSTED ON December 17, 2021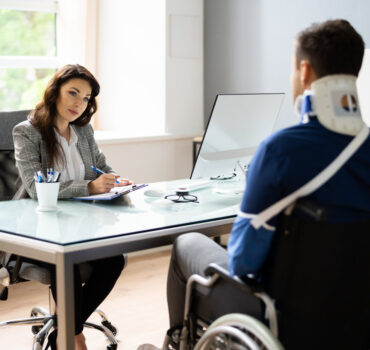 A large percentage of civil litigation involves personal injury claims. Finding the right attorney after an injury occurs can improve a victim's chances at having a successful claim and recovering fair damages. Reading reviews, examining an attorney's website, and asking the right questions during a consultation can help guide victims to the right injury lawyer. 
Using Referrals and Client Testimonials
Injured victims should seek out friends and family who have undergone injury claims and ask them about their experience. In addition, searching an attorney's social media pages may reveal testimonials from past clients. Google will offer client reviews as well, and some attorney websites provide pages with additional testimonials. Compiling these reviews can help lead claimants to the best injury lawyer for their cases.
Reputable personal injury lawyers put their time and effort in doing the best job possible for their clients and giving back to their community and their profession. Their performance as a personal injury lawyer does the advertising for them.
Researching Lawyers Online
There's a lot of information about lawyers online. Most lawyers today have websites that list the areas of practice they specialize in. Nevada has a state bar association that makes information available about the lawyers who are authorized to practice law in the state. Additionally, there are online resources that provide peer reviews for attorneys. These, and legal directories, can help point victims in the right direction.
Potential clients should also check to see if the lawyer is licensed and what his or her status is. Has the lawyer been sanctioned? Are there disciplinary measures on record involving the lawyer? If there are, claimants should find out what they are involved in and if suspensions resulted.
Selecting an Injury Attorney
When selecting an injury attorney, clients should check to make sure the attorney has experience handling his or her type of case. This can be found on the attorney's practice area page, as well as by checking their reported case results if available. In addition, clients should schedule a consultation with the attorney they are considering. A consultation affords victims the opportunity to vet their attorney. The ideal fit for a client will make him or her feel confident in his or her claim. During the consultation, clients should consider whether the attorney makes them feel comfortable and heard, or whether they present themselves as competent and prepared.